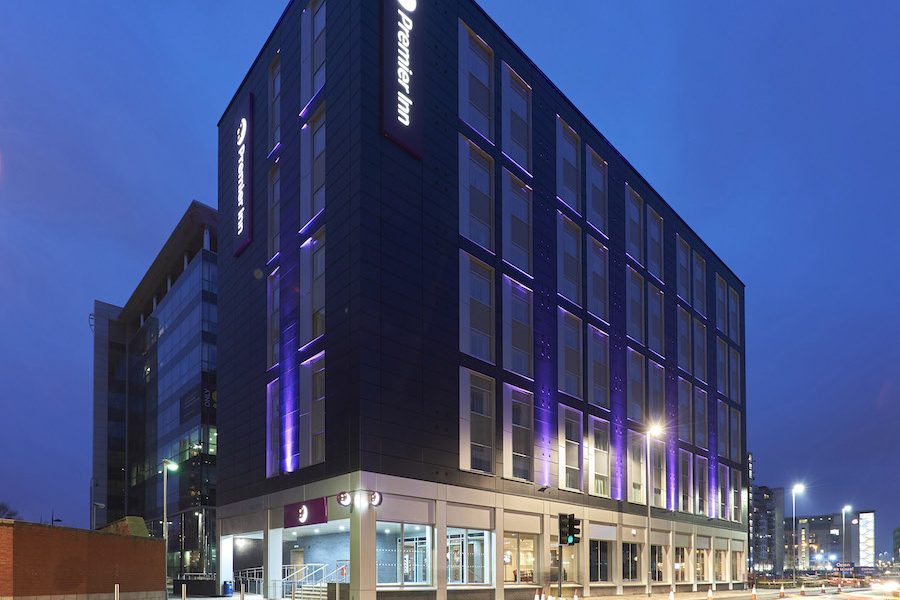 Town hall sold for £16million
Mayfair Capital's Property Income Trust for Charities (PITCH), the best performing specialist property fund for charities for 10 years, has purchased a Premier Inn hotel in Leeds in an off-market transaction.
The property was acquired from Town Center Securities (TCS), the property investment, development and parking company, for £16.08 million, reflecting a net initial yield of 4%.
The purpose-built hotel was built in 2017 and is leased to Premier Inn Hotels with an attractive and rare guarantee from its owner, Whitbread Plc, until 2042 with index-linked rent reviews. The asset comprises 136 rooms spread over eight floors with a bar and restaurant on the ground floor.
Since its opening, the hotel has recorded strong business results and has been open throughout the pandemic.
TCS, which last week reported a "good recovery" across the business with a rebound in profits, noted that it was a "strategic divestment" and that it would would allow progress into the next phase of development at Whitehall Riverside, having entered into a JV with Glenbrook on the site in January.
Mayfair Capital, which has a thematic approach to investing aimed at capitalizing on long-term structural changes in the economy by identifying the drivers of professional demand in five key areas – change and disruption, connectivity, climate and environment, communities and clustering, and consumers and lifestyle, noted that the hotel had achieved excellent results in all areas. It was particularly high on climate and environment, connectivity and consumers and lifestyle, with the site having an EPC rating of A and considered a net-zero carbon building with renewable energy generation based on on-site solar panels and electric vehicle charging stations, with the site also close to Leeds station – the UK's fourth busiest rail station.
Hector Ahern, investment partner at Mayfair Capital, said: "After subdued activity in the hotel sector in 2021, the outlook for hotels over the long term appears to be improving rapidly. As the largest operator with a strong balance sheet, Premier Inn has remained largely stable, with well-located assets and strong fundamentals. It remains the operator of choice for most institutional real estate investors.
Simon Martindale, Fund Director of the Property Income Trust for Charities, added: "This asset is a great addition to the portfolio which increases the Fund's weighting to alternatives and provides safe, long-term income which will grow before inflation. We expect the asset's strong hotel fundamentals and thematic benchmarks to support performance over the holding period.
Craig Burrow, Director of Development at TCS, said: "The strategic divestment of this strong investment asset will enable us to progress into the next phase of development at Whitehall Riverside. TCS has a long-term commitment to the regeneration of this key waterside site and continues to work closely with Leeds City Council to maximize its potential. We look forward to realizing our future projects. »
Ben Hall, Partner at NorthCap who acted on behalf of PITCH, said, "We are pleased to have been able to facilitate this 'off-market' investment transaction by leveraging our longstanding relationships. It was a pleasure to deal with TCS, with both parties doing exactly what they initially said. It was great to be able to help Mayfair Capital secure this superb long-term hotel in central Leeds.