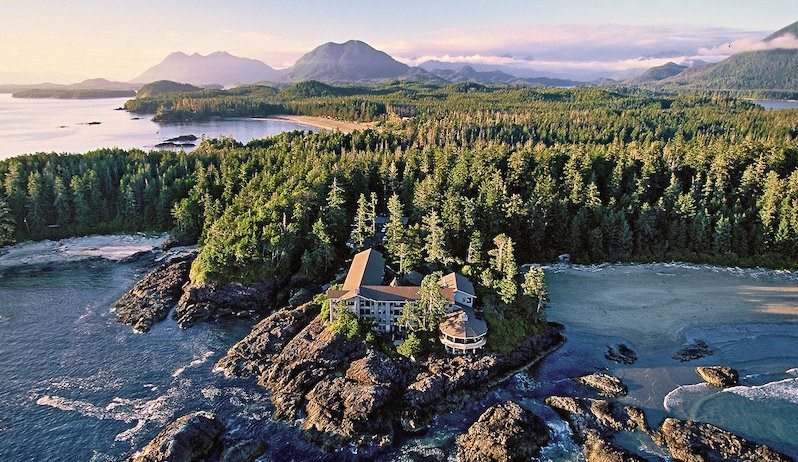 This British Columbia hotel has been rated one of the best in the world
Travel + Leisure Magazine compiled a list of the top 100 hotels in the world and accommodation in British Columbia was included in the roundup.
The ranking is based on the travel magazine The best prices in the world survey, which was open to vote from Jan.11 to May 10, 2021. Readers reflected on what they think is the best travel accommodation in the world. Top picks include everything from city skyscrapers to jungle glamping, palace resorts to luxury safari lodges and beachfront huts.
India had the best performance of any country, with a total of 12 properties.
Located on Vancouver Island in Tofino, the Wickaninnish Inn wows visitors to the rugged coastline with its awe-inspiring views of crashing ocean waves. The report's authors note that the magnificent property sits on a bluff above the "rough Pacific Ocean", making it a great place to observe the weather. Accommodation also provides guests with rain gear and binoculars so they can venture out in anticipation of stormy weather adventures.
The Wickaninnish came in at number 80 in the world, but they were not alone. The Waldorf Astoria Maldives Ithaafushi equaled the jewel of British Columbia.
The Waldorf Astoria Maldives Ithaafushi was praised for its 119 villas, some of which are located directly above the water, while others are on the beach. "All have private pools and epic sea views."
Another Canadian hotel was also on the list. Located in North Hatley, Quebec, Manoir Hovey was ranked 23rd on the list. The report's authors note that the immaculate rooms and suites are located in a 19th-century mansion inspired by George Washington's Mount Vernon. "Well-placed antiques, rich textiles and polished artwork give the hotel an elegant country feel."
The hotels were rated on their facilities, location, service, food and overall value.