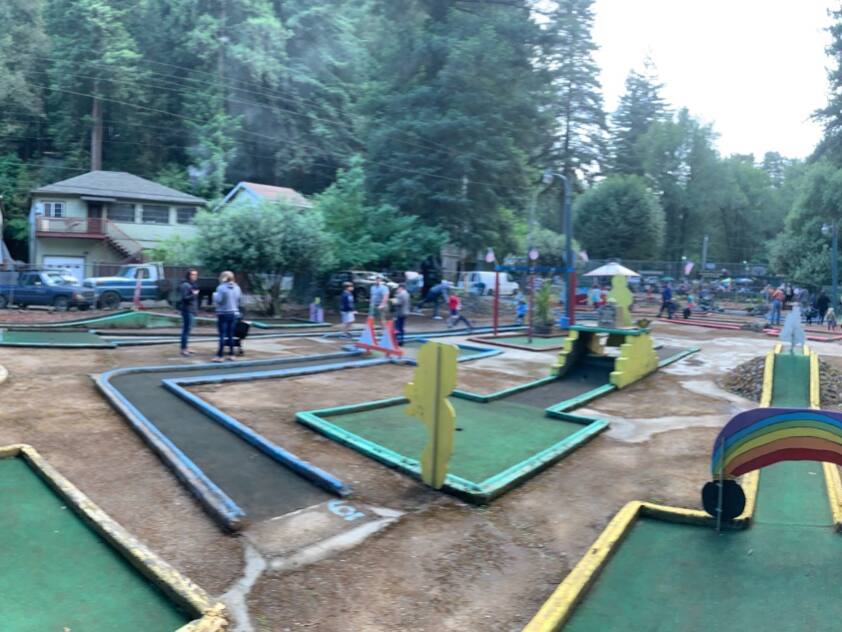 The seasons change in Rio Nido
Season change/back to school/back to work
Its September signaling the end of summer. School is now in session and it's back to school for many in the offices. Since the Covid pandemic, many employees are working remotely. For some, working remotely is a dream come true and for others, they're happy to be back in the office for a chance to socialize and a change of scenery from working from home.
We had a rather mild summer with warm days and cooler temperatures most of the summer. I wonder what kind of weather we will have in the next two months as the leaves on the trees are already starting to fall.
The last owner's BBQ of the season (Labour Day)
Don't forget to attend the last RNHOA BBQ on Sunday, September 4 at 4 p.m. at the Rio Nido HOA picnic area. Lots of good food, fun, dancing and music. We'll see each other there.
RN Pee Wee Golf
Open Friday and Saturday nights and close after Labor Day weekend. Pee Wee Golf will be available for special events for a fee if you wish to host a birthday party etc. Come play golf, enjoy refreshments and shop for great RN Merch. Lots of great T-shirts, sweatshirts, etc., a wide range of options and selections.
Say goodbye
Another angel has gained his wings. Rio Nidan Steve Glatfelter made the transition a long time ago. Steve was an architect and lived in Rio Nido for many years on Canyon 2. He was such a sweet, kind man with a great sense of humor. Steve would be seen jogging through the canyons every day, always stopping to chat and crack jokes with the neighbors. He was a real lover. Stay tuned…there will be a service honoring Steve in the fall. The info will be published in this future column. RIP Steve, we miss you already.
Speeding
Rio Nido is a family hamlet. It has undergone many modifications over the past ten years. Rio Nido has a lot of middle aged people living here, many old people and recently an insurgence of young families just getting started with lots of small children and newborn babies. A topic of conversation that goes around the canyons is speed. People need to be aware of people walking their dogs and children on their tricycles, bicycles and skateboards. We also have lots of cats that live here. Due to the lack of narrow two-way roads, lack of sidewalks and stop signs and lots of blind turns in the canyons of the RN. 10 mph is the posted speed limit. Please slow down…..
MAC meeting on August 18
The CCM discussed the pavement preservation program. A program that allows funds to be used to repair roads that are not normally on the county's priority list. Supervisor Lynda Hopkins also addressed the state of county vacation rental deliberations and its impact on those of us who live on the Lower Russian River. More soon…..
Rio Nido Pet of the Month
It's Mickey. Mickey is approx. 2 years. It's a beautiful kitty on the small side.
Mickey is a HUNTER here in Rio Nido. She likes to bring snakes and birds she catches here in Rio Nido to her human mom to show her how much she loves her. It's a bit of a wild cat that argues with other animals. Mickey is an indoor/outdoor kitty who loves his life in Rio Nido. She shares her home with her other kitten siblings, Clare, Spengler and James Franco (Mr. Popular).