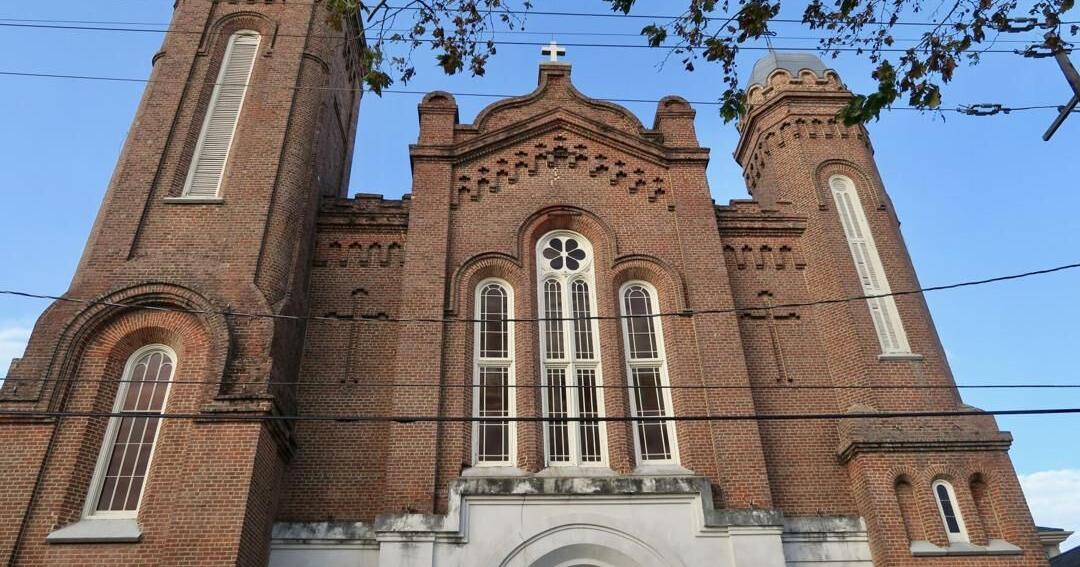 The Peter & Paul Hotel is launching a pop-up market to support local artists and designers | The last | Weekly Gambit
A new pop-up market at the Peter & Paul Hotel offers vintage and contemporary clothing, jewelry, beauty products and more.
The trendy hotel in Marigny hosts a handful of vendors who all have local ties and incorporate socially and environmentally responsible elements into their products. They will be on site throughout the month of October.
The hotel, which was once the site of a church, rectory, school and convent, has become a popular destination for locals and tourists alike, and its new market is part of a ongoing effort to support local businesses and artists.
Vendors, many of whom hail from or are based in New Orleans, are adamant about using ethically sourced materials.
Local artist Candias, who sells jewelry under the name Iris 1956, is a goldsmith who creates designs inspired by his family's African heritage.
MOXLOX Eyewear sells sunglasses made from natural, biodegradable materials like recycled wood and shells.
Freedom Apothecary, whose co-creator Morrisa Jenkins is from New Orleans and has a physical store in Philadelphia, sells organic bath and beauty products.
Other pop-up sellers include local clothing store Vinti and Rorin, a small-batch luxury handbag company.
The market is located in the main lobby of the hotel, near the reception.
Store hours are 11 a.m. to 8 p.m. Monday; 11 a.m. to 7 p.m. Thursday to Saturday, 11 p.m. to 5 p.m. Sunday.