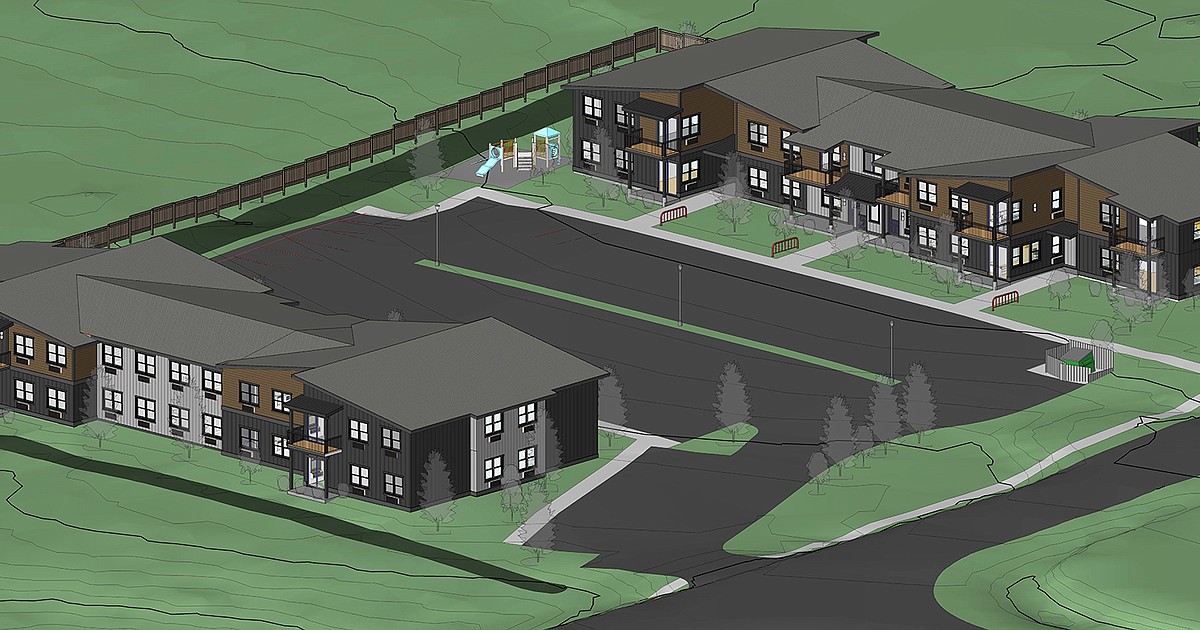 The developer is looking to turn half of the project into short-term rentals
A developer looking to put apartments in Columbia Falls is now applying for an amendment to a conditional use permit to allow half of the apartments for short-term rental.
Columbia Falls City Council last August approved a rezoning and conditional use permit application by developer Toby Gilchrist for 36 apartments on a 2.25-acre lot on Meadow Lake Boulevard near the intersection of Best Way Drive.
Gilchrist is now asking the city to modify the permit so that half of the apartments – those in the north building, can be used for short-term or vacation rentals.
The other 18 apartments in the south building would remain rented for 30 days if the amendment is approved.
The case goes before the town planning council at 6:30 p.m. on April 12 at the town hall.
The lack of workforce housing in Columbia Falls has been a high profile topic in city government lately.
Gilchrist's apartment plan was initially rejected by the town planning council because it lacked a traffic study. He went back and did the study and it was finally approved by the planning board and the city council.
He also initially told the council that the flats would be long-term rentals, but the cost of development has risen dramatically, hence the demand for short-term rentals on half of the project.
Another development is also on the agenda for the April 12 meeting.
Developer Mick Ruis is looking to modify a planned unit development at 540 Nucleus Avenue, which is the southern half of the town square.
The plan for the southern half of the property includes a boutique hotel and a steakhouse. In the modified plan, Ruis requests a casino in the restaurant. It will also have 12 long-term accommodations.
He also asks for a height variation on the building, as the parapets will be 40 feet high, which is higher than what is currently allowed by city code.
Interested persons are authorized to attend the hearings in person or via ZOOM. People are encouraged to submit written comments prior to the meeting. Written comments have the same weight as public testimony given at the hearing. Written comments can be sent to Columbia Falls City Hall, Attn: Barb Staaland, Clerk, 130 6th Street West, Room A, Columbia Falls, MT 59912 or email: [email protected] com. For more information on the Modified Planned Unit Development or Conditional Use Permit, please call Columbia Falls Planner Eric Mulcahy at 755-6481. To register for the ZOOM meeting, contact Staaland by email or by calling (406) 892-4391 no later than 6 p.m. on the day of the meeting.