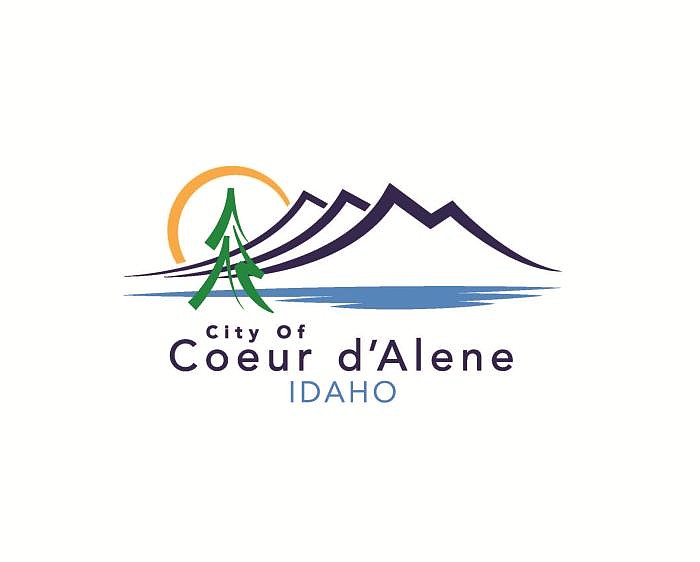 Short-term rentals on the rise
COEUR d'ALENE — Jim Volke has had four neighbors in 22 years in his Cherry Hill home. Good people, all.
The fifth that happened last summer, not so much.
The house became a short-term rental. It was quiet at first, but then it got busier. And stronger.
A bachelorette party was particularly memorable. Another time a large group of young men rented the house, hung out in the garden, drinking, barbecuing and swearing all day and night.
Volke said there were times when he wouldn't allow his grandchildren into his garden, fearing what they would hear.
"Something needs to be done," Volke said Monday, following a meeting of the general services/public works committee in the library's community room to hear a city proposal to toughen short-term rentals. .
"I think the integrity of the neighborhood is the most important thing," he said.
About 25 people attended the meeting, some holding Saturday's edition of The Press. The headline story in the newspaper that day was "Possible crackdown on short-term rentals".
The city is looking into the matter as short-term rentals have become very popular, especially south of Harrison Avenue.
This, in turn, has led many citizens to cringe at what is happening in their neighborhoods.
Some said out-of-state vehicles were taking up parking spaces on residential streets, there was an increase in nighttime noise, and more strangers were walking around.
It has also contributed to the current affordable housing crisis by cutting long-term rentals, officials said, displacing blue-collar workers and leaving businesses struggling to fill jobs.
According to an analysis by Host Compliance, as of August 2021, Coeur d'Alene had 228 authorized short-term rentals. Today, it has 380.
Of these permit holders, 184 have a landlord exemption, which equates to 48% of permits owned by residents who live on the property where the short-term rental is located.
It is estimated that there could be around 850 total short-term rental units in Coeur d'Alene.
The city's proposal for managing short-term rentals, or STRs, includes:
• Limit STRs to owner-occupied properties in residential areas.
• Require a minimum stay of two nights.
• Remove the 10 to 14 day exemption for a permit. Any STR should require a permit if there are stays of less than 30 days.
• Increase violation fees. First offense treated as a civil penalty. Subsequent violations are subject to a civil penalty of $3,000.
• Require off-street parking.
• Require inspections by municipal staff.
• Hire a company to handle law enforcement.
Councilman Dan Gookin backed the tougher stance to address short-term rentals.
"I've never been a fan of the light touch, so I'm glad we're back," he said.
"It won't be the typical finger-tip app in town," Gookin added later.
Idaho's code enacted in 2017 prohibits a city or county from enacting or enforcing an ordinance that has the express or practical effect of prohibiting short-term rentals or vacation rentals, according to a report from the town.
But it granted a jurisdiction the power to implement "reasonable regulations it deems necessary to protect public health, safety and general welfare in order to protect the integrity of the residential neighborhoods in which rentals operate." short-term or holiday rentals".
City Attorney Randy Adams said "general welfare" is very broad and is a matter of interpretation.
He said the city would be in "a defensible zone" by changing its STR ordinances.
Gookin said there would be a rollback, but he said the city can legally regulate short-term rentals.
"We are allowed to do this under a code to preserve existing neighborhoods," he said.
Councilor Kiki Miller said new regulations would apply to STRs with current permits.
"They're not grandfathered," she said.
Councilor Woody McEvers said the growth of STRs dates back to 2003 when Ironman came to town. There was a rush for rooms and many started renting houses for this annual event.
"I guess we sort of exasperated each other, being so popular," McEvers said.
Then the other half of the general services/public works committee – Dan English, Christie Wood and Amy Evans – will consider the matter on September 12.
After that, there would be a joint workshop with the city council and the planning commission.
The public will have the opportunity to comment.
If amendments to the short-term rentals ordinance progress, they could be ready for consideration by the city council in January. If passed, they could come into effect when the next licensing period for STRs begins in March.
Ann Melbourn, who lives in historic Fort Grounds, hopes something will be done. She said Fort Grounds has 156 plots and only 89 of them are owner occupied.
She said short-term rentals have been a growing problem.
"The last six weeks it's been really bad," Melbourn said.
She said there are days when she recognizes one of the 50 people walking past her home.
"The others are all holiday renters," Melbourn said. "It makes a difference."
Another man who lives in a gated community said cars often blocked sidewalks because many visitors were staying in short-term rentals. He said it changed the complexion of their community.
Volke said it was nice to see families returning to Cherry Hill and kids riding bikes. But he fears the rise in short-term rentals could set them back.
"I don't know if I can do that, have a day neighbor, seven days a week," he said.