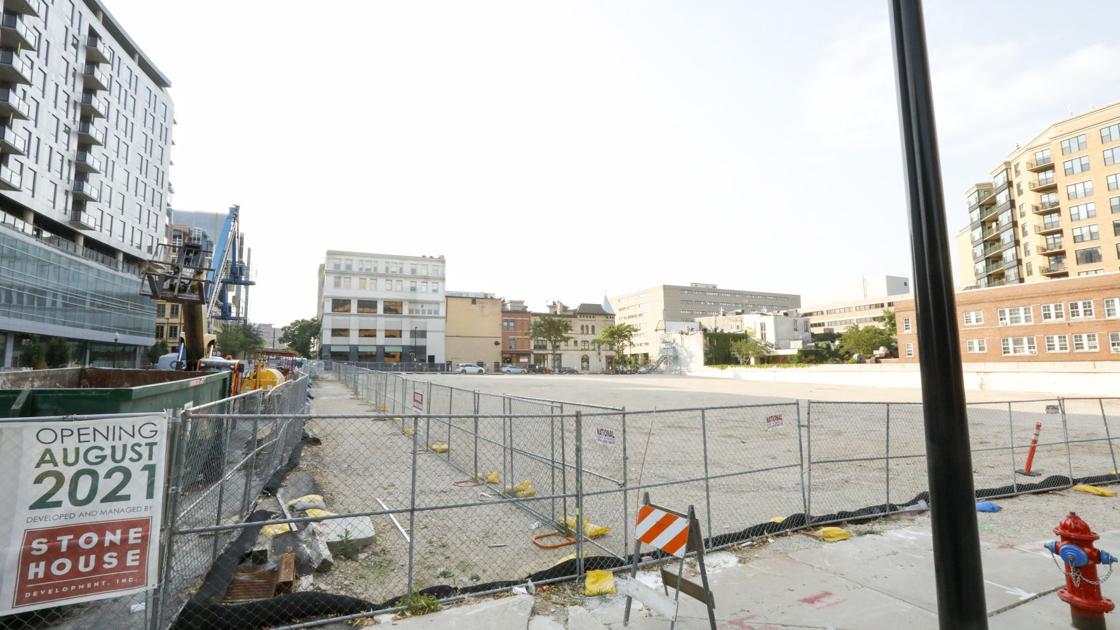 Proposal to Work with New Developer Judge Doyle Square Goes Forward | Local government
[ad_1]
Sign up for the Morning Update email newsletter
Madison's complex Judge Doyle Square project, which has been going on for years, continues to evolve as the city's finance committee on Monday recommended transferring development rights for part of the project to a new partner.
Madison initially selected Beitler Real Estate Services of Chicago in 2016 to develop two downtown blocks. One block has now been developed by the city and Stone House Development, and Beitler is seeking to transfer the rights to half of the second block – slated for a new hotel – to Mortenson Development.
Ald. Mike Verveer, who represents Downtown District 4, called the recommendation "a milestone."
"It's the closest we've come in a very long time to achieve one of the primary goals of the Judge Doyle Square project dating back over a decade, which is to provide a more solid block of rooms deal for Monona Terrace. to ensure its long-term success, "said Verveer.
Judge Doyle Square consists of two downtown blocks divided by Pinckney Street. This is the site of the Madison Municipal Building, known to planners as Block 88, and the former Government East parking lot, or Block 105. This block is now a flat, empty lot next to the downtown Great Dane restaurant. -town and across from Merchant.
[ad_2]