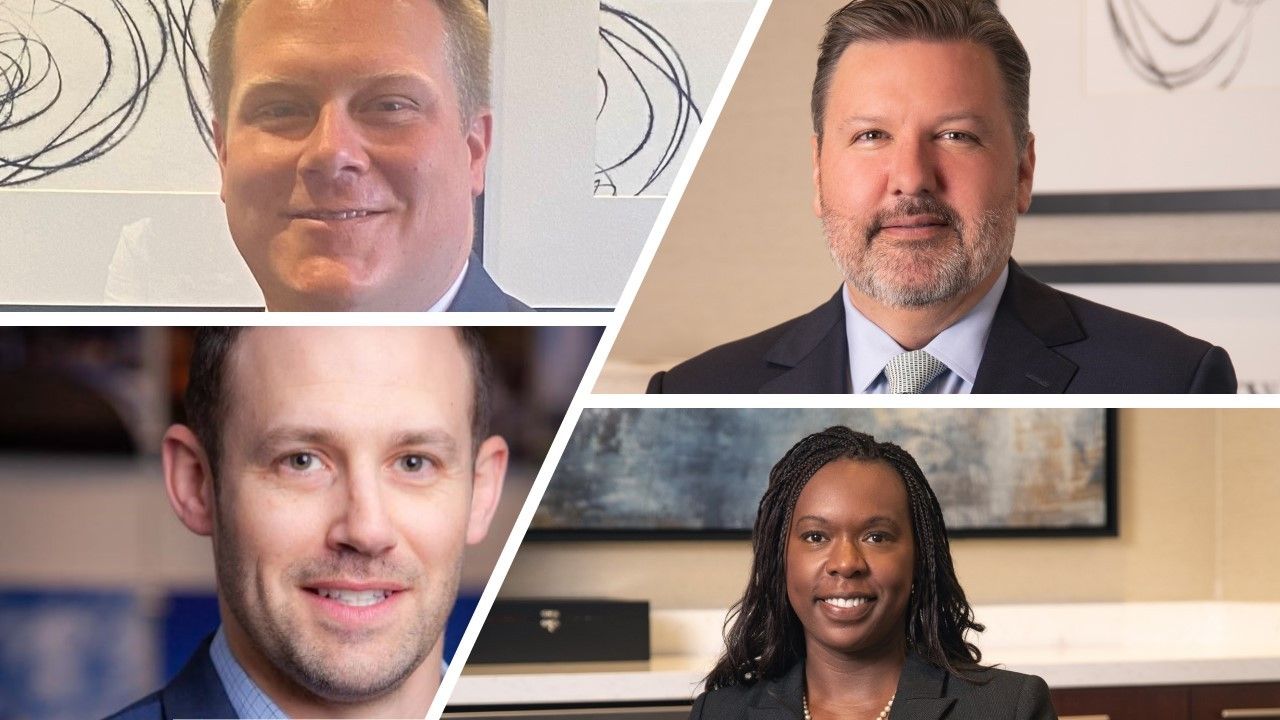 Noble promotes and hires people for 11 leadership positions
NOBLE INVESTMENT GROUP has recently made several changes to its management structure. The changes came shortly after the Atlanta-based company, led by Mit Shah as CEO, acquired a portfolio of 14 branded hotels.
The changes include six promotions and five new hires, according to a statement of Nobles. Four of the changes relate to senior director positions.
Dan Konzelmann has been promoted to Senior Director of Noble's investment platform. Renee Millett has been promoted to Senior Project Director for the management of value-added renovations and new development projects.
Among the new hires, Jody Ward joins Noble as senior director of third-party management organizations and on-site management of Noble-owned assets. He has held leadership positions in numerous hotel management companies and hotel brands. Additionally, Ryan Maher joins Noble as Senior Director of Noble's Extended Stay Development Strategy and New Build Development Opportunities at the Heart of the Sale. He has over 17 years of experience in hotel development.
The other promotions are:
Emily Feeney has been promoted to director. She is responsible for financing acquisitions of new assets, managing relationships with financial markets and disposing of assets.
Scarlett Reveron has been promoted to director. She is responsible for the firm's internal and external communications and media relations.
Sydney Payne has been promoted to Manager. She is responsible for accounting, contract administration and coordination of project development initiatives.
Bo Zhang was promoted to partner. He is responsible for insights, data and analytics for our asset management team and investment management strategies.
"I remain proud of these Noble leaders, who represent the exceptional depth and breadth of diverse talent we continue to develop in our organization," Shah said.
Other new recruits include:
Michael Hall is director of Noble's asset management team, investment team and third-party management organizations during Noble's acquisition and operational transition. He has over 18 years of experience in the hospitality industry with revenue and asset management roles.
Nicolas Weatherford is Director of Institutional Investor Relations Management. He has eight years of experience in private equity, financial advisory, business development and investor relations.
Dillon Potter is an investment strategy sourcing, underwriting and execution analyst within Noble's investment team. He recently graduated from the Cornell School of Hotel Administration with a bachelor's degree in real estate finance.
"These appointments demonstrate our commitment to recruiting top talent as we continue to expand the depth and breadth of our hospitality investment strategies," said Mit Shah, CEO of Noble.
Noble has completed over $1.5 billion in investment activity since the second quarter of last year and continues to grow. Promotions and new hires are intended to support this growth.
Last month, Noble acquired 14 more hotels in different cities under the brands of Marriott International, Hilton and Hyatt Hotel Corp. They include an AC Hotel in Gainesville, Florida, and the Renaissance Hotel Raleigh North Hills in Raleigh, North Carolina. The company plans to renovate hotels and modify operations to increase market share and increase profitability.
"The acquisition of these premium branded hotels is consistent with our strategy of investing in well-located assets in high growth markets with healthy demand for business and leisure," said Ben Brunt, Chief Noble's investments.
In June, Katherine Minnock became Chief Investment Officer for Noble and Owen Berry was named the new Chief Business Development Officer. The two new hires were intended to support the expansion of Noble's investment platform.