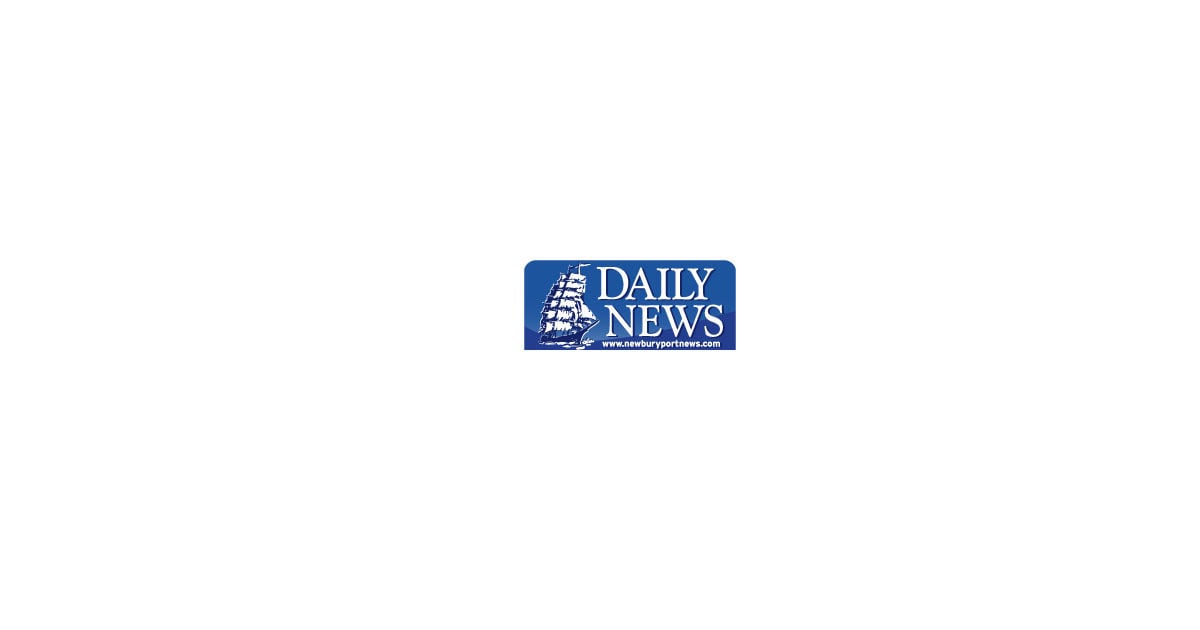 Newburyport mayoral candidates face off for the first time | Local News
NEWBURYPORT – The three candidates vying for the next mayor clashed on Tuesday evening, debating issues such as finding a hotel in the town, finding a permanent home for Newburyport youth services and management storm surges and combined sewer overflows.
Speaking to a crowd of over 100 in the auditorium of Rupert A. Nock Middle School, Sean Reardon, member of the Newburyport school committee, Warren Russo, resident of Plum Island and City Councilor General Charlie Tontar have all explained why voters should choose them to lead the city for the next four years.
The forum was hosted by The Daily News with Editor-in-Chief Richard K. Lodge delivering welcoming remarks and acting as timekeeper. Amber Hewett, the Democratic candidate for 1st Essex District State Representative last year, served as moderator.
All three candidates agreed the city needed a hotel. Russo suggested the old Kmart building in Port Plaza, while Reardon and Tontar said more discussions need to be held with New England Development regarding the Waterfront West proposal.
Reardon said he would like to see a hotel and conference center in Waterfront West, noting that a conference center would attract customers year round.
All three candidates supported maintaining restaurant parking lots as permanent facilities.
When asked how they would work to support local businesses, Reardon said he would like to develop a community website that all businesses can use, especially those that cannot afford to run their own business. He would also like to hire someone to be an "economic development manager" to recruit companies to come to the city.
Russo said he would like to see more street fairs, as well as a "dining car" that all restaurants could use. Without a hotel, however, he said tourists would only visit for the day as there is no room for them. He also stressed the importance of keeping the central waterfront wide open.
Tontar said it's important to understand why people come to Newburyport. He wants to complete Central Waterfront Park and also work with the business park owners to assess their needs. Related to this is affordable housing, he added, because without it, businesses have a hard time finding people to work.
Speaking to Newburyport Youth Services and his current home in the former Brown School at 42 Milk St., Tontar said the current Phase 2 environmental assessment for hazardous materials on the property would determine what would happen next, by especially in terms of cost.
Credere Associates LLC is expected to provide the results of the assessment, including mold and air quality tests, in about a month.
Tontar said the building needed to be secured and asbestos had to be removed. He would like the building to be used for affordable housing for seniors. He noted that measures must be taken to reduce the tax burden on the elderly.
Whether the building can also house Youth Services depends on funding, he explained.
He was one of five councilors who voted to buy 57 Low Street for $ 220,000 earlier this year. The site had been seen as a potential home for youth or other city services. The sale required a two-thirds vote by the board, and six advisers voted against the purchase.
Tontar said he would be eager to see an update from the site selection committee, but noted that funding for streets and sidewalks, a new fire station, new science labs at Newburyport High School and the central seafront are also priorities for him.
Reardon said the old Brown School should be turned into affordable housing for seniors.
He has some ideas on where youth services should go, but thinks site selection should be a public process with "resident buy-in".
Reardon said the city was missing a "facilities master plan," which would guide decisions on how to use certain facilities in the community.
Russo believes the old Brown School building should be sold, giving the city the option of buying it back later. He noted that "the longer you let a building sit, the more expensive it becomes."
When asked about a home for youth services, he said taxpayers didn't need to fund another building and NYS could have a permanent base in schools.
When asked how to deal with storm surges, Russo was not sure much could be done, saying, "Part of this problem cannot be resolved because these forces are greater than ours. "
Reardon stressed the importance of protecting the city's water supply as well as the sewage treatment plant. He said he was satisfied with the city's climate resilience plan and wanted to work on its implementation.
Tontar praised the recent Coastal Resilience Project, which addressed the vulnerability of the sewage treatment plant. He also said the city must protect its water supply.
Other topics covered included how to respond to the COVID-19 pandemic and whether vaccines should be mandatory for city workers, how to address inequalities around social justice and how to increase the supply of affordable housing in the city.
The forum was broadcast by NCM Hub and will be rebroadcast before the September 21 preliminary elections. The general election will take place on November 2.