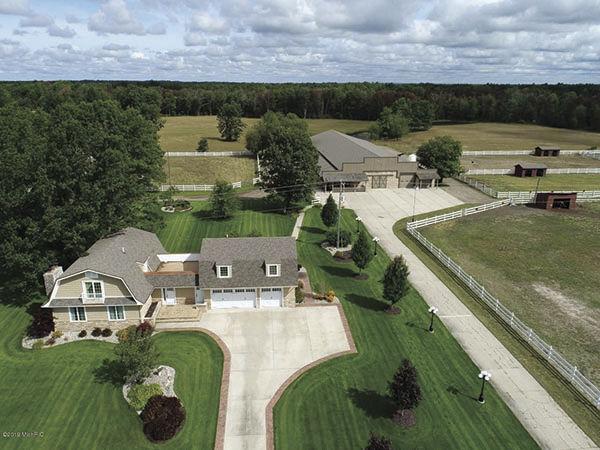 New business opening soon with accommodation for horses and dogs | New
Later this month, West Wind Stables will open its doors for the Horse and Dog Boarding.
Owners Lydia and Daniel Siefka bought their property at 202 W. Hoague Road in Manistee at the end of January with the intention of setting up a boarding and kennel service.
Lydia said the couple grew up taking care of animals such as horses and wanted to raise their children in a similar setting.
"We have always loved working outdoors, and with five beautiful daughters growing up in our care, we decided that running a boarding school would be a great way for us to make a difference in our community and leave a legacy. of excellence to future generations, "said Lydie.
The couple saw the business as a necessary service to the community. They, along with their seven staff members, are trained and ready to take care of the animals in the area. For the Siefka, this new business will not only be a family business, it will be a platform to spread joy among the individuals and families who use the facility.
The company will offer both boarding schools for horses and kennels for dogs. Horse owners can expect 22 tangled stalls, a 60-by-100-foot indoor arena, indoor and outdoor washing areas, an observation room, saddlery, and 70 acres of pasture and horse trails.
When it comes to kennels, dog owners bringing their canine companions to West Wind Stables will find 36 heated kennels with trained staff to ensure on-time care. Grooming and other types of daily care will be provided to all animals housed at the facility.
Lydia said she hopes to continue growing the business in 2022. The intention is to expand the facility's capacity, add equipment and improvements to the grounds, including locations for caravans and cabins for camping on horseback.
"By Spring 22, we plan to bring in coaches and organize their own programs, and we also want to organize events," she said.
West Wind Stables will open on August 29. Participants will be guided around the facility and shown how business is conducted. People will be able to write suggestions and comments on forms. Refreshments will be provided. Lydia said she and the rest of the staff look forward to interacting with the animals and their owners.
"It's a big (company) to say the least, but we're really excited to know where we're going with this and what it's going to do for the community," she said.