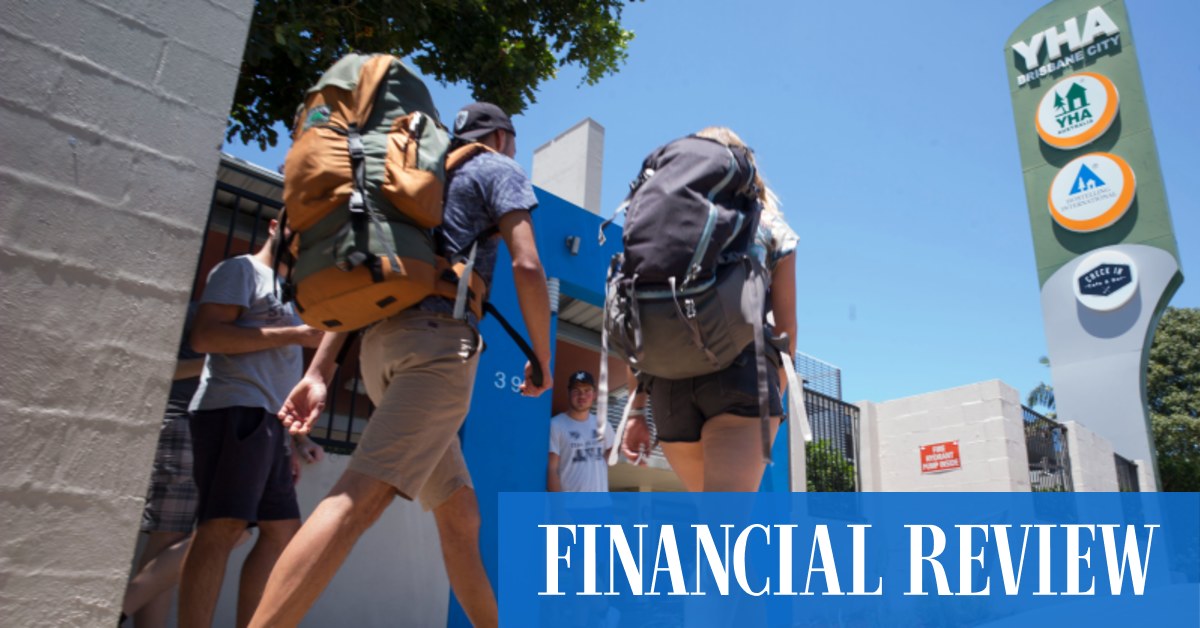 New brands, investors target hostels and backpacker accommodation
Gadi Hassin, Selina's director for Southeast Asia, Australia and New Zealand, said the group plans to list on the New York Stock Exchange by the end of June and is exploiting what he saw as a product gap between hostels and three-stars. hotels.
"We are looking to grow significantly in Australia – our plans are very ambitious," Mr Hassin said.
Selina's three initial properties were previously leased by the Tourism Adventure Group, which went into administration last June.
TAG has been restructured with the support of creditors and continues to trade with a reduced portfolio of 15 properties under the Base, Nomads and United Hostel brands.
Mr. Hassin said Selina, which said it has secured a network of 134 properties in North America, South America and Europe, was looking for local financial partners, either as owners or as investors with property renovations typically costing $10,000 per bed.
He said the Selina properties were not hostels but "hybrid hotels" offering a mix of accommodation, including shared rooms, and common areas, including coworking spaces for the growing number of travelers. digital nomads.
Another emerging player is Drifter Hospitality Group, currently in the midst of a fundraising round led by investment bank Barrenjoey with an initial target of $75 million in equity to finance the purchase of Haka Tourism Group and its six backpacker lodges in New Zealand.
But it is understood the target has been raised to $200m, with a closing expected within two months, following an enthusiastic response from institutional investors and a host of potential buying opportunities.
Intrepid Travel has already taken an equity stake and accommodation industry insiders say negotiations over the deals in Australia and New Zealand are well advanced.
According to the model, Barrenjoey would manage the fund, owning both the real estate operations and the inn. Haka owner Ryan Sanders will serve as general manager.
Meanwhile, there have been major changes at industry leader YHA Australia, which has divested five of its hostels in the past two years, raising $33 million, which it is reinvesting into its existing portfolio of 39 properties across the country.
"During 2020 and 2021, we have reduced the size of the portfolio to get it in the right shape and also allow us to trade financially," chief executive Paul McGrath said.
"Obviously with 70% of holidaymakers working in the market or backpackers, those were pretty tough years."
He said YHA Australia is refocusing the business and, like Selina, targeting digital nomads, refreshing its product with a greater emphasis on food and drink quality.
There are also plans to introduce coworking spaces, starting with an ongoing pilot project at its Byron Bay property.
"We believe there is a need in regional areas for low-cost coworking space for our market," McGrath said.