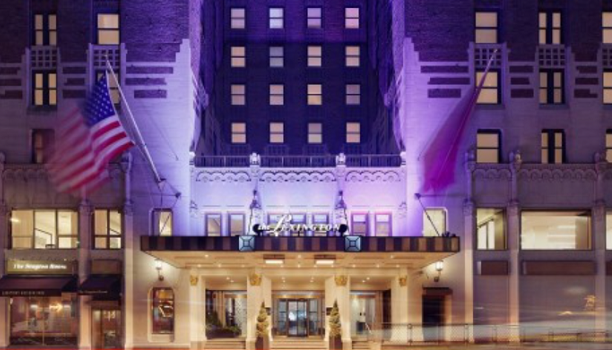 MCR buys Lexington hotel in New York for $ 185 million
MCR, Three Wall Capital and Island Capital Group have formed a joint venture to acquire The Lexington Hotel, Autograph Collection by Marriott for $ 185 million. The property has 725 rooms, which equates to a selling price of $ 225,000 per door.
Like many hotel properties, the Lexington Hotel was closed during the pandemic. It is scheduled to reopen in August, and the new owner says the property is on track to meet that goal.
The Lexington Hotel has a remarkable history. Originally built in 1929, the property has hosted some of the most iconic celebrities including Marilyn Monroe and Joe DiMaggio and Ella Fitzgerald. It features a state-of-the-art 15,000 square foot Crunch Gym, a lobby-level Starbucks, and 3,713 square feet of event space in six venues.
While the hotel market was depressed by the pandemic, it has already started to rebound quickly with the reopening of businesses and the weakening of government regulations. MCR is bullish on the market rally. In May, the MCR hotelier acquired at Staybridge Suites Cathedral City Palm Springs during a foreclosure auction. With the acquisition, MCR expanded into the California market, owning 110 properties in 33 states. The Staybridge Suites Cathedral City Palm Springs is a 197-room property located in the Coachella Valley, close to the Palm Springs Airport and downtown Palm Springs. The acquisition allowed MCR to expand into the California market, owning 110 properties in 33 states.
While there is reason to believe the hotel market will recover as soon as people start traveling again, hotel executives Eric Prevette, Carlos Lopes and Teresa Holden believe luxury hotels will be the last to recover. In March, the trio launched Luxury hotel advisors to help guide executives through these unprecedented market conditions. The boutique company will provide advice on asset management, acquisition, disposal and marketing. At the time, they noted that the luxury sector had a long way to go to recover and will need to make changes to meet new market conditions.