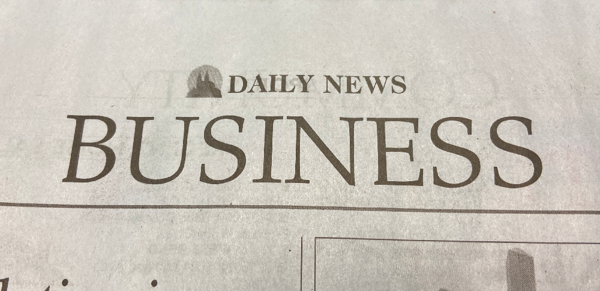 Kewaskum Board Considering Hotel Feasibility Study | Washington Co. Business News
KEWASKUM – The Village Council will hold a special meeting on Tuesday to consider a hotel feasibility study proposal, to determine if the community of Kewaskum could support a hotel and if so, what type.
The board will meet Tuesday at 10 a.m. "Discussion and possible action on the hotel feasibility study" is the only point of discussion on the agenda. In the meeting folder is a study proposal from Brenda Patek of Patek Hospitality Consultants.
"Everything I've seen of development, in Kewaskum and around Kewaskum, has led me to believe that we are next in line for possible hotel development," said village administrator Adam Gitter.
Gitter said staff don't expect the study, if it progresses, to recommend a full-scale hotel.
According to Patek's proposal, the study will focus on a 14-acre site along Highway 45 that the village currently controls. When evaluating this site, the purpose of the study will be "to identify the potential market demand for the hotel in question, including a discussion of the market and the proposed site, an analysis of the supply and demand, recommendations on the type of property best suited to the market, a five-year estimate of occupancy and average daily rate, and a statement of estimated annual operating results, which could be used by a hotel developer to obtain financing, a franchise or a management contract.
Gitter said Patek has extensive experience in hotel feasibility, with many contacts in the hospitality industry. He noted that Patek executed the hotel study done for downtown West Bend several years ago, which resulted in a new hotel adjacent to downtown.
The proposal highlighted site analysis, market area review, primary demand research, market and other items have been listed as tasks that will be carried out under the study. Patek's proposal also included the introduction of hotel companies and developers suitable for any type of hotel that the study deemed feasible for Kewaskum.
The hotel study, as part of the proposal, would cost $8,000, with possible additional costs if the village requested additional services beyond the inclusions of the proposal.
The meeting can be viewed online via the Zoom platform. The meeting will be accessible on the link https://zoom.us/j/94456370493?pwd=R2IyLzN1SkZD eHlTZ3RQLzVhNnRvQT09with meeting ID 944 5637 0493 and passcode i01vRK.