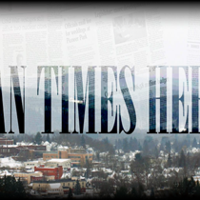 Keep an eye out for scammers | News
Several organizations and agencies posted notices over the weekend to beware of scammers.
The Olean Area Federal Credit Union notified its members over the weekend that several reports of fraudulent phone calls appeared to come from the credit union's phone numbers.
"This tampering with caller ID information is called 'Spoofing,'" officials said in an email to members. "If you believe a scammer has contacted you posing as an employee of Olean Area Federal Credit Union, contact us immediately."
The Federal Communications Commission describes caller ID spoofing as a caller deliberately forging a caller ID to disguise their identity. Scammers often make a call appear to be a local number or spoof a number from a business or government agency you may already know and trust.
The FCC recommends that people receiving calls do the following:
Do not answer calls from unknown numbers. If you answer such a call, hang up immediately.
If you answer the phone and the caller – or a recording – asks you to press a button to stop receiving calls, you should simply hang up. Crooks often use this trick to identify potential targets.
Do not answer any questions, especially those to which you can answer "Yes" or "No".
Never give out personal information such as account numbers, social security numbers, mother's maiden names, passwords, or other identifying information in response to unexpected calls or of suspicion.
If you receive a request from someone claiming to represent a business or government agency, hang up and call the phone number listed on your account statement, in the phone book, or on the business or government website. government agency to verify the authenticity of the application. . You will usually receive a written statement in the mail before you receive a phone call from a legitimate source, particularly if the caller is requesting payment.
Be careful if you are pressured for information immediately.
If you have a voicemail account with your phone service, be sure to set a password so scammers don't spoof your number and hack it.
Talk to your phone company about call blocking tools and check which apps you can download to your mobile device.
NEW YORK STATE Attorney General Letitia James has warned residents looking to get away for part of the summer to watch out for short-term rental scams that misrepresent rentals or list fake homes online that don't actually exist, tricking consumers into paying and leaving them with nowhere to stay.
"Scammers don't take the summer," James said. "Summer plans can quickly melt away if consumers aren't careful when booking their getaway. Vacation fraud happens every year, but there are ways to avoid it and protect yourself from getting burned. School may be out, but don't forget to do your homework — take the time to check out the host and read online reviews to make sure the vacation rentals are real and not fooled. Year-round, my office strives to protect the wallets of New Yorkers from scammers, and we encourage anyone to report this fraud to our office.
James recommends consumers take the following precautions before booking their summer getaway:
Check the host. Make sure the renter or host has a valid address and phone number.
Make sure the listing has reviews and read the reviews. Beware of listings on websites like Airbnb or VRBO that have no reviews listed. When reading reviews, look for multiple reviews that repeat the same phrases, which can be a sign that the reviews are fake.
Verify that the photos weren't stolen from another website. Use reverse image search to make sure the photos haven't been listed on another website.
Communicate only via the ad site before booking.
Only book with a credit or debit card and only make payments through the listing site. If you use a site such as Airbnb or VRBO, make all payments through the site. Never make wire transfers, cash payments, or use a wire or money transfer service such as Western Union, Money Gram, Zelle, CashApp, or Venmo.
Know your rights. It is illegal for a host to deny you a vacation rental because of your race, religion, national origin, sex, sexual orientation, gender identity, military status, disability, or marital status. If you believe you have been discriminated against or harassed because of one of these protected categories, you can file a complaint with the New York State Division of Human Rights.
To report a summertime scam, contact the Office of the Attorney General's Office of Consumer Fraud.