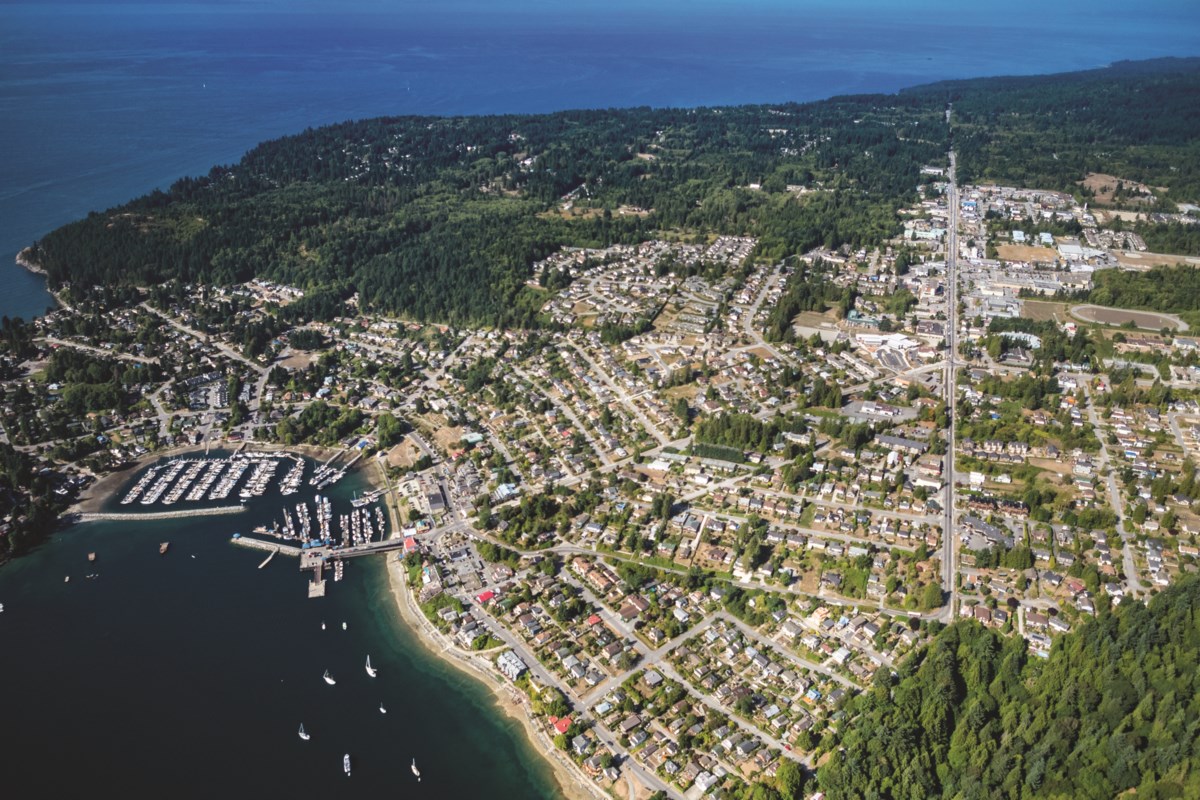 How BC Communities Approach Short-Term Rentals
Increasingly, officials are making the decision to prioritize housing for residents – can Whistler follow suit?
As in the short term vacation rental platforms like Airbnb and VRBO have taken off and completely reshaped the tourist accommodation landscape, destinations from Vancouver to Venice have sought to balance the housing needs of permanent residents with the economic benefit they bring by second home owners and the tourists they serve.
Across British Columbia, tourism hotspots have taken decidedly different approaches to regulating short-term rentals, but increasingly authorities are realizing the same thing: the need to prioritize local housing. .
"These are people who are occupying all these tourist facilities and these [short-term rentals could be] homes for nurses, RCMP officers, restaurant workers, grocery store workers. They are people who run our community and they don't have a home here," said Lesley-Anne Staats, planning director for the town of Gibsons.
It's a refrain that should be familiar to Whistlerites, where according to the 2016 census, 61% of private dwellings are empty or at least temporarily occupied for a good part of the year. More recent figures from a 2021 housing survey showed that only 10% of all residential properties in the market are rented long-term to residents. (Notably, more than 75% of all secondary suites in the city are rented to residents.)
It is difficult to assess exactly the impact of the proliferation of short-term rental platforms on the rental market in Whistler, but there is no denying the financial appeal that overnight rentals present to secondary owners, often struggling with expensive mortgages and looking to get a decent return on their investment. This was backed up by Airbnb's own data, which earlier this year ranked Whistler as Canada's most profitable community for hosts renting their units for so-called "long-term" stays, defined as 28 days. or more.
While short-term rentals are certainly not the only contributing factor, we also know that the number of rental units available in the community has remained largely stagnant since 2006 "even though the population of the community has increased significantly during this time" , according to this year's report. provincially mandated housing needs report presented to council in May.
Then there's the relative convenience of renting a property to visitors for a few days a year versus long-term renting to locals and all the associated liabilities – and headaches – that can come with that.
The same provincial housing report also noted "opportunists seeking to use residential homes as illegal overnight rentals which the municipality continues to enforce." Only neighborhoods with specific tourist accommodation or temporary accommodation zoning are permitted to host overnight rentals, and owners wishing to market their property for short-term stays must first obtain a business license with the municipality, whether or not rental activity has taken place. .
Follow the Streams in Gibsons
In the coastal enclave of Gibsons, officials have spent the past two years developing their regulatory framework for short-term rentals, ultimately culminating in an approach that divides residential guest accommodation into two distinct streams: one for residential with one main resident and one for units where no one permanently resides.
"The first tier is basically a traditional B&B where, for example, you rent out the two bedrooms in your house (one for primary residents and one for guests)," said Gibsons Town Planning Director Lesley. -Anne Staats. is every home is a home for a resident of Gibsons.
Under the second tier, operators without a principal resident must obtain one of several Temporary Use Permits (TUPs) to rent out their property, and this category is expected to be phased out entirely within the next two to five years.
"The secondary component is a creative way to authorize something that is not authorized. So right now the way we've written our zoning bylaws is we said, "You're not allowed to rent out an entire house as guest accommodation", but we use a tool in the Local Government Act, which is a temporary use permit, and which allows you to do something for a temporary period that is not permitted in zoning," Staats explained.
This strategy is the product of much debate in the community, Staats said, noting that discussions were sometimes tense, especially from operators and owners of second homes in the Lower Mainland who suddenly saw their investment properties lose a lot. much of their intrinsic value.
"We went to a public hearing and a lot of operators complained about it, even though it was quite open at the time for operators to host this type of accommodation. And then the council passed a resolution to make the rules even more relaxed, without really recognizing the impacts it would have on housing," Staats said.
As the city saw its longtime residents squeezed out of accessible housing and local shops and restaurants were forced to cut hours due to understaffing (sound familiar?), officials went back to the plank. to drawing.
"So what we had to do at that point was… go back to the very beginning and talk about our goals – and we had to reset those goals. At this moment, [council] unanimously supported maintaining the long-term rental offer at Gibsons as a primary focus," Staats recounted. "There was a lot of tension in that discussion because a lot of advisers also wanted to support tourism, while realizing that you can't write these recommendations allowing for both equally. We had to choose a direction, and so people ended up choosing to keep the long-term rental offer, and in doing so, we keep housing as the No. 1 priority."
The TUP system also allows Gibsons to keep better tabs on secondary properties used for guest accommodation.
"We have not banned short-term rentals or this type of accommodation. We just make sure that every house is available for someone. And if not, we will know exactly where they are and we will have heard the neighbors," Staats said. "Through the temporary use process, we notify the neighbours, we put an ad in the paper, so if there's a party house, the council will know before we allow it again."
City officials hope the projected decline in residential accommodation will be precipitated by an increase in commercial tourist accommodation.
"With this phasing out process, we're also going to look at how we can facilitate or support commercial accommodation, so hotels, hostels and more tourist-type rental accommodations," Staats said.
Learn more about the Gibsons approach at gibsons.ca/business/rga.
A wait-and-see approach in Sydney
On Vancouver Island, Sidney officials have taken a decidedly more cautious stance on short-term rentals — for now.
In January, councilors voted unanimously to stay the course on overnight rentals, rather than implement tougher enforcement of short-stay regulations.
Currently, the regulations allow short-term rentals in most residential properties, as long as they are permanently occupied by a permanent resident, whether owner or tenant. As with most municipalities, however, enforcement of the bylaw is primarily complaints-based, and Sidney struggles to understand how its housing supply is being used. According to a Saanich News report, the public learned earlier this year that Sidney had yet to issue a single fine against a known operator of an illegal overnight rental. Staff at the time noted that the municipality did not receive many complaints from the public about short-term rentals and added that COVID-19 further delayed enforcement.
Sidney council intends to review its enforcement approach in 2023, and amid concerns from the hospitality industry and a landmark court ruling in Victoria that favors stricter enforcement, some officials believe it won't. is only a matter of time before tougher measures are introduced.
Learn more about Sidney's approach at sidney.ca.
Strict limits in Sechelt
Another community on the Sunshine Coast recently implemented new regulations for vacation rentals, aimed at keeping the housing stock affordable for local renters.
In Sechelt, officials this month approved a motion to cap the number of short-term rented second homes at 15. (CBC reported last week that the limit applies to all vacation rentals, but it only applies to homes where no primary resident resides.)
The district estimates there are around 50 such properties in the town, although Tourism Sunshine Coast puts the number at between 125 and 250 based on information from AirDNA, a short-term rental data platform .
"To date, we have had nothing that limits any type of short term rental. If they arrived and got a license, they were allowed to operate," said Sechelt Mayor Darnelda Siegers. "So we've heard from people who build homes specifically for short-term rental, those that aren't owner-occupied, and
we also have a number of them on one block.
The district's regulatory strategy will also help to better understand the extent of illegal rentals in the community, which has long proven difficult.
"The way we qualify it is if someone has a primary residence but they have an outbuilding or a suite or a separate accommodation from the primary residence, when they actually advertise it on the platform, they it is a separate whole unit. So we don't know if it's a house or if there's a main owner with a separate suite," Siegers explained. "We asked for more specific information and it was difficult to get that."
Siegers added that the seaside town is likely to lose a segment of second home owners, and the executive director of Tourism Sunshine Coast, in a statement to CBC, also warned of the "widespread impact" that the loss of so many vacation rental properties will have.
Siegers acknowledged the backlash from the tourism sector as well as second-home owners, but said that ultimately the decision came down to the need to preserve the community's distinct character.
"Our concern is community adequacy and quality of life in a neighborhood when there are large numbers of people arriving and living next to you, rotating, and the impact of someone on vacation – it has an impact on the quality of life," she said.
Learn more about Sechelt's approach at sechelt.ca.