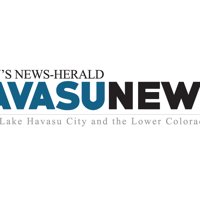 Frank Roberts: Neighborhoods Need Neighbors | Opinion
Editor: Regarding Wednesday's front-page story on vacation rental regulations, State Sen. Mesnard (R-Chandler) is wrong, Rep. Blackman of Snowflake is right. Mesnard advocates changing state regulations regarding neighborhood short-term rentals, while Blackman's position is that local (city/county) governance is best. Mesnard's position is that the major problem with short-term neighborhood rentals is noisy tenants, or too many people with too many cars. Yes, it's a problem, but a bigger problem is that as more homes convert from single family residences to commercial rentals, the area becomes much less appealing to full-time homeowners or even second-home owners. .
Neighborhoods need neighbors! It doesn't take a lot of residences in a neighborhood turning around and becoming vacant or occupied by short-term tenants to negatively affect the neighborhood community. This is the main problem of allowing commercial development in residential areas, and this problem is best dealt with at the local level because local conditions vary greatly from place to place. For example, Kingman and Lake Havasu have totally different markets attracting short-term tenants. As it is, capitalism is sufficiently invasive without interfering and infecting our neighborhoods. Local control is clearly the best option for managing this cancer.
Frank Roberts
Lake Havasu City