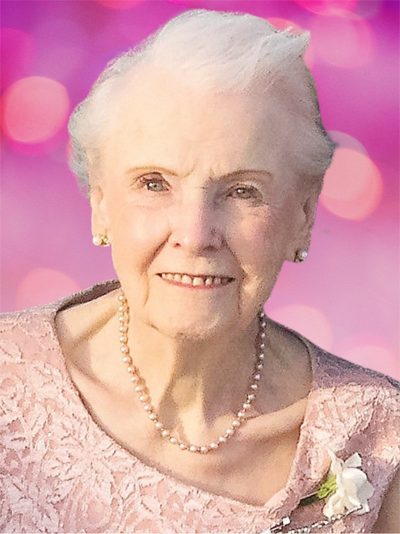 Fern Sophia (Homer) Lundholm | Obituary
Fern S. (Homer) Lundholm left this world on Monday August 9, 2021, after a very brief illness. She was 98.5 years old, narrowly missing her goal of living to 100.
Fern was born on a farm near Barron, Wisconsin, on February 28, 1923, to Henry and Freida (Drecktrah) Homer, graduates of Barron High School in 1941.
On February 7, 1942, she married Lawrence "Larry" Lundholm of Chetek. During World War II, she and their newborn son followed Larry with the Army Air Force to the southern United States.
After World War II, they lived in several towns in Wisconsin, including Ripon, Burlington, East Troy, Thorp, Lac du Flambeau and Superior, during which they raised four children.
Larry and Fern retired to Bella Vista, Arizona in 1987 where she enjoyed playing golf, tap dancing, oil and acrylic painting, as well as socializing and dancing with the Wisconsin Club and well. others.
Fern's eye for beauty and her love for her family has always been the number one in her life. Everything and everyone she touched was made more beautiful, inside and out. She has created beautiful interiors and gardens in every place she has lived. She was always in fashion and was an amazing dressmaker, creating prom dresses and outfits for herself and her daughters.
She was a very successful regional manager for Beeline Fashions in the 1960s. She has held positions, including chairperson, for many women's groups and garden clubs. She was the regional director of northern Wisconsin for the American Heart Association and the American Cancer Association. She was also the organizer of Superior's annual PBS fundraising ball.
While at Bella Vista, she received the Outstanding Performance and Dedication Award as a Senior Inspection Supervisor for Greens Vacation Rentals. Above all, she was the best mom and grandmother to her children and grandchildren they could ever have asked for. She was always there with love, support and a smile.
Surviving daughters Gloria Lundholm of Tahoe Vista, Calif., Cheryl Lundholm of Bella Vista and Sharon Lundholm of Madison; grandchildren Larry Lundholm Jr., Lori Murray, Kim Lynch, Michelle Bardy and Liam and Aaron O'Sullivan; 11 great-grandchildren; five great-great-grandchildren; as well as several nieces and nephews.
Fern was predeceased by her husband; one son Larry of Stillwater, Oklahoma; and all of his siblings and their spouses: Vernon Homer, Lawrence Homer, Gladys Taylor and Ruth Nichols.
There was a visitation for immediate family at Bella Vista Funeral Home prior to her cremation. There will be a Celebration of Life on Zoom from 1 p.m. to 4 p.m. CDT on Sunday, October 3. All those who knew her are invited to join us; details are on the following website. We welcome the sharing of stories and memories on Zoom and on celebrant-fern-lundholm.com. A funeral ceremony will be held at Lakeview Cemetery, Chetek, next summer.