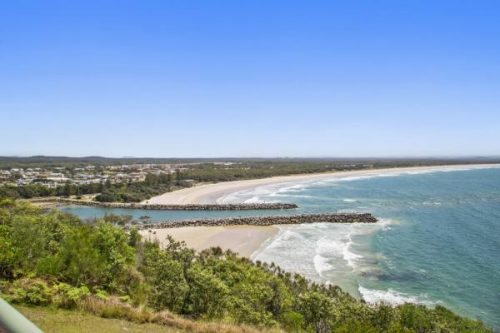 Evans Head NSW Pet-Friendly Christmas / NYE Regional Holiday Rentals
A holiday accommodation company based in Evans Head, NSW has updated its services to offer pet-friendly options for families looking to spend Christmas or New Years in Evans Head. This is a peaceful fishing village located a 49-minute drive from the heart of Byron Bay.
Evans Head, Australia – September 27, 2021 / / –
House and apartment accommodation reservations are available now for families looking for a tranquil, regional Christmas holiday destination in New South Wales. Pet-friendly options have been introduced to Evans Head Accommodation's extensive catalog of rental properties, and the village's surrounding national parks and beaches make the area a great place to bring dogs.
More information can be found at Evans Head Accommodation
The latest announcement offers travelers of all ages and their canine companions the opportunity to visit the 'crown jewel' of the Richmond Valley and the north coast of New South Wales. The region is well known for its long unspoiled beaches, its many fishing spots, its estuary allowing safe swimming for children and its famous surf spot.
Evans Head is central to many attractions on the NSW North Coast and only 50 minutes from Byron Bay and 1.5 hours (approximately 123 km) from Gold Coast Airport. Visitors looking for Christmas vacation activities to enjoy during their stay may consider visiting Broadwater Koala Park, taking in views of the entire area from Razorback Lookout, taking bush walks around the Spikes and Spikes. headlands, or by exploring one of the many national parks and nature reserves, including Bundjalung National Park, Goanna Headland and Broadwater National Park.
One of Evans Head's most recommended beaches is Airforce Beach, which offers views of the headland to the south. The northern part is not only an off-leash area for dogs, but horse riding and 4×4 access are also allowed.
Find pet friendly accommodation here: Evans Head Pet Friendly Accommodation
This latest update is in line with the company's commitment to providing high quality accommodation to celebrate Christmas and New Years at one of New South Wales' most popular family holiday destinations.
Evans Head Accommodation is managed by a local team owned by Elders Evans Head, which has a network of accommodation brands spanning the entire Northern Rivers area, including Lismore and Casino. The company has developed a solid reputation for high quality accommodation and professional customer service as evidenced by its many positive customer reviews.
A satisfied customer said: "The townhouse we rented was perfect for a family vacation. Lots of bedrooms and living space. The location was very convenient for the city and the rivers. I will definitely try to book this one again in the future. "
Interested parties can find out more by visiting https://www.evansheadaccommodation.net.au
Contact information:
Name: Laura Meredith
Email: send an email
Organization: Evans Head Accommodation
Address: 2/8 Oak Street, Evans Head, NSW 2473, Australia
Website: https://www.evansheadaccommodation.net.au
Version number: 89047111
COMTEX_394198224 / 2773 / 2021-09-28T20: 00: 14