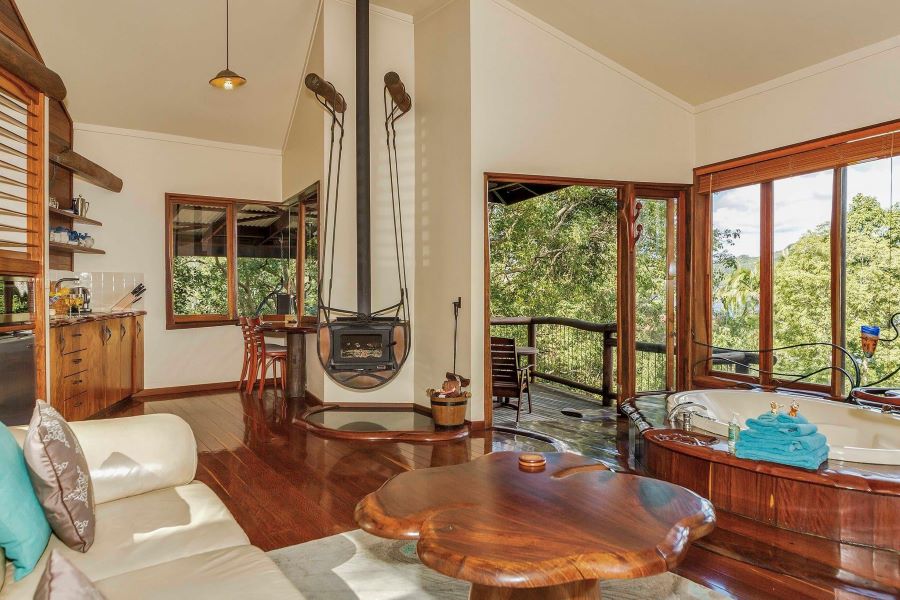 End of an era for owners of "world-class accommodation" in Montville
A luxury lakeside retreat described by its own guests as "world-class accommodation" is set to hit the market for around $20 million.
Set on 45 acres overlooking Baroon Lake, Secrets on the Lake in Montville features 11 bespoke treehouses with stunning hand-carved wood detailing, perched in the Blackall Range rainforest.
The property also includes a restaurant, an established wedding venue, an art gallery and plenty of space to develop further residences or private accommodation.
Each self-contained cabin features wood carvings by local cabinetmaker Jack Wilms, sunken hot tubs, artwork by local artists, suspended fireplaces and private balconies with sweeping views of the Sunshine Coast hinterland .
Designing and building the retreat "from scratch" into what is today was definitely a labor of love for owners Aldy and George Johnston over the past 25 years.
The Johnstons are selling their cherished creation to travel some more, relax after so many years of hard work, and eventually retire.
"Letting go is a little hard, but everyone tells us that once you have it, it's not that hard anymore," Ms Johnston said.
"We have worked non-stop since we bought this land to create Secrets on the Lake – we have worked daily – because managing it is quite an important task.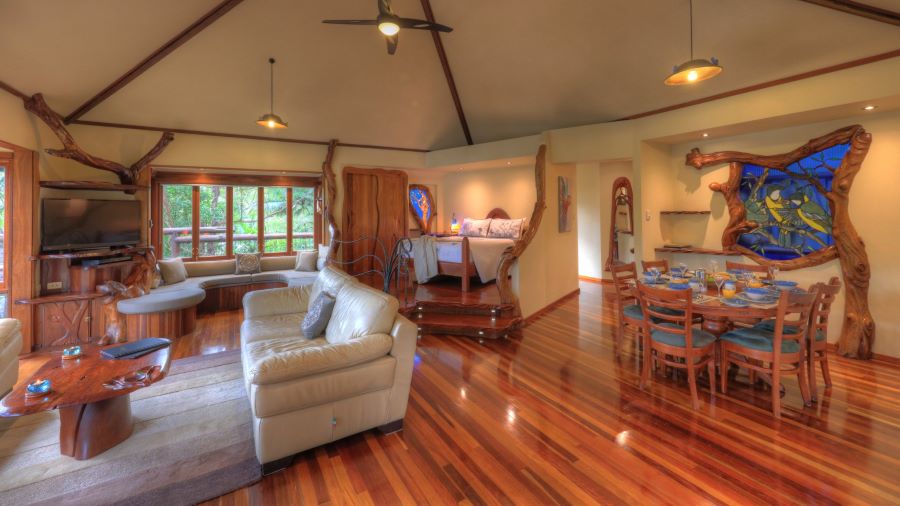 "But being in our late 70s, we're now at an age where we should probably have a little more fun in our lives."
Longtime residents purchased the land in 1984 following the land takeover resulting from the construction of the Baroon Pocket Dam, and embarked on their dream of building an eco-resort.
"Our property was under the lake and was repossessed so we bought the last remaining section of the property from Steve Wises, he was a blacksmith and we were neighbours," Ms Johnston said.
"It was a total mess when we started."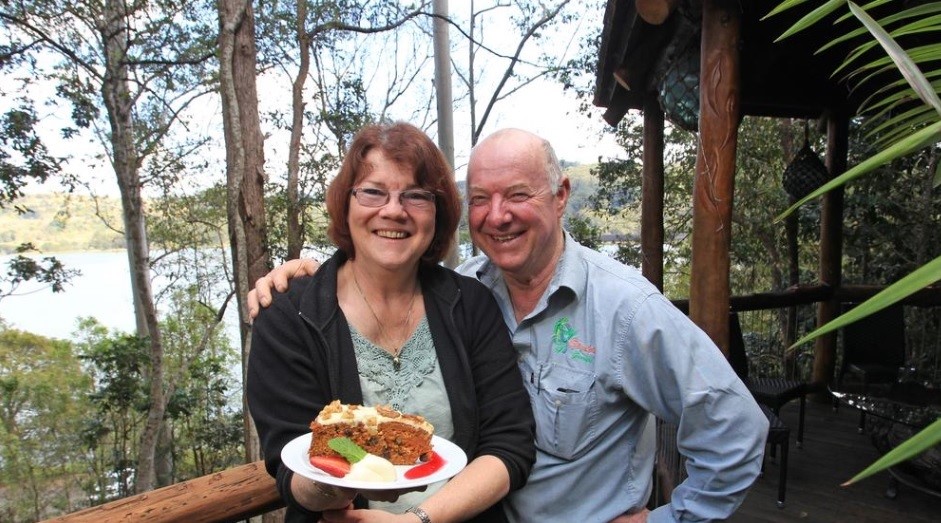 The Johntons worked hard to create the existing gardens and design and build the treehouses themselves.
"We made them the way we liked them, I think they're timeless," she said.
"Although they are an older style, they don't look their age as we continually maintain them and take great care to keep them in pristine condition."
When they left, Mrs. Johnston confessed that they had a budget, but with each build, she soon realized that the budget was going to disappear.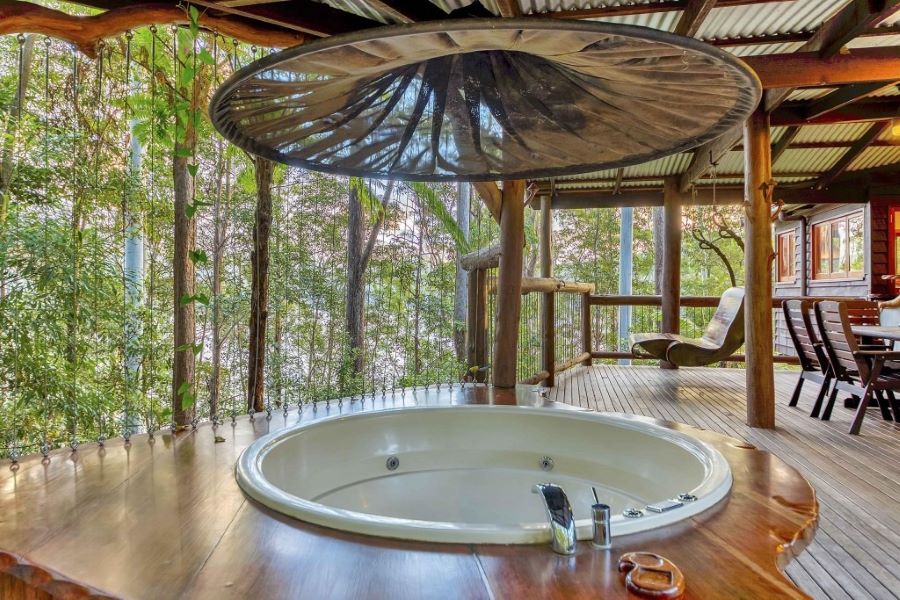 "George wants everything to be perfect and different and interesting," she said.
"I think everything we do is successful.
"We started with seven cabins and now we have 11… and every time we build something new, we make it even better. Jack Wilms has done some wonderful carpentry work in the Cabins.
It will be the end of an era for the couple when they find the right buyer, but Ms Johnston said money was not the issue.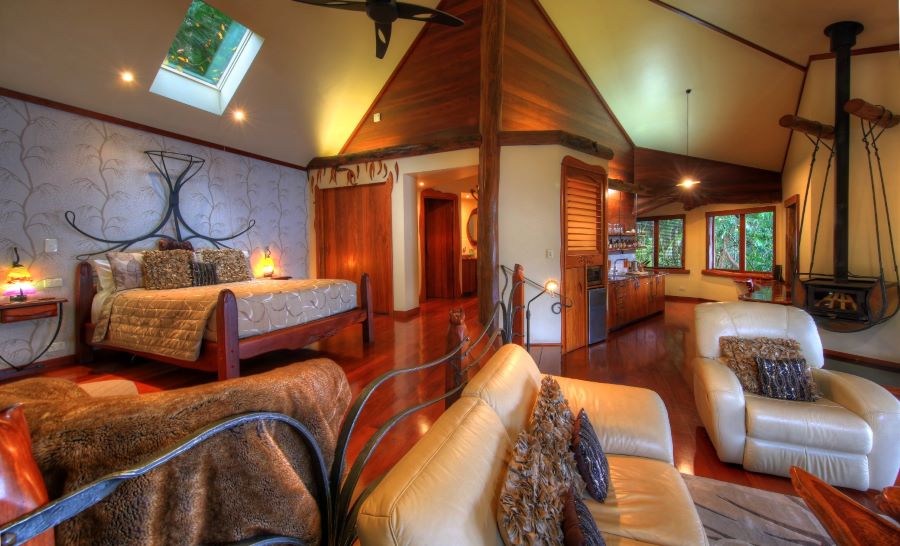 "We'll probably make a comeback after the sale because there's a huge amount of investment in this place," she said.
"But it's not just a question of money.
"Real property is worth a lot of money, even the land itself. The problem is to find the right person for this place… everything will be taken into consideration.
The couple's plan is to build their own little house by the lake and have a block that will have stunning views of the lake.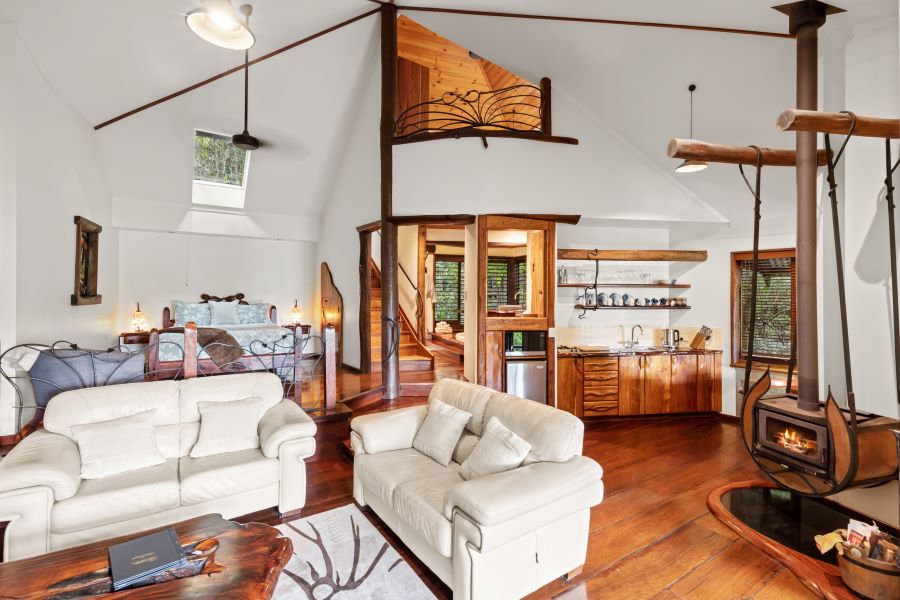 "We've told our loyal customers that's where we'll be," she said.
"Some of them have been coming for 25 years, some not so long but they still come every year.
"That's been one of the joys of Secrets – we befriend our customers and they come back and they think it's their place. Its location is almost one of the most beautiful places you can spend a vacation, we love it.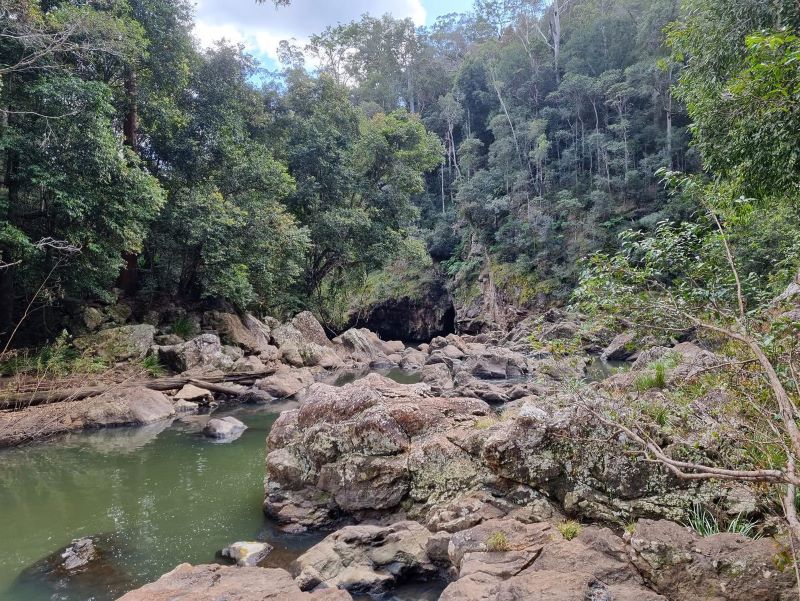 Ms Johnston said retirement was really still a secret to some, even 25 years later.
"Anyone who wants to take a look is invited," she said.
"We have a nice restaurant, they can come and enjoy the place."
Karen Renouf of the LJ Hooker Property Center is running an expression of interest campaign for interested buyers through the end of October.
Ms Johnston said the estate agent had already had a number of enquiries.
SUBSCRIBE here now for our FREE news feed, straight to your inbox every day!