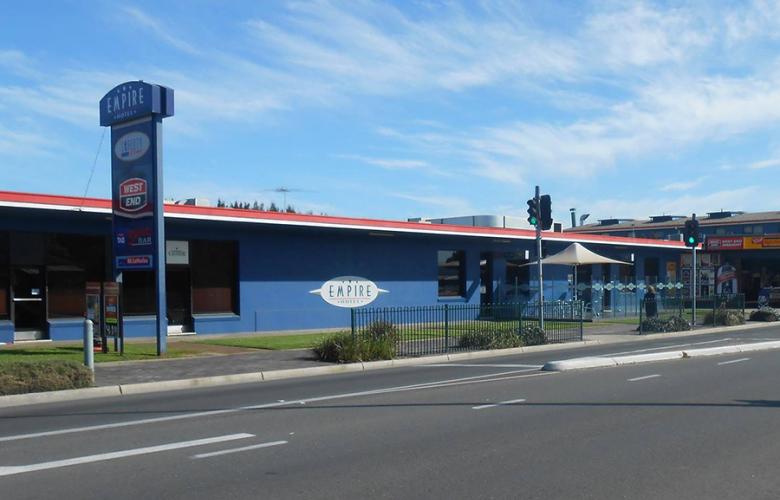 Empire Hotel Adelaide sold to Endeavor Group as they expand SA portfolio by JLL
The South Australian pub market is in full swing with JLL Hotels & Hospitality, in conjunction with TJ Board Pty Ltd, announcing the off-market sale of The Empire Hotel, Kilburn to the ASX-listed Endeavor Group (formerly ALH) for $11.5 million.
Through an "by invitation only" off-market EOI process, the full ownership opportunity was presented to a limited number of qualified clients. The low-key sales campaign generated bids not only from local publicans, but also from several interstate hotel groups looking for a first leg up in Adelaide's growing hotel market.
Situated just 7km north of Adelaide's CBD on the coveted left side of a major thoroughfare, interested parties have been attracted to the substantial 7,604m² land estate with plans for future development of mixed use, 33 EGMs and an expansive bar, bistro and drive-thru bottle store facilities.
The South Australian pub market has seen increased deal activity of late with a large number of national hotel groups such as Black Rhino Group and Australian Venue Co. increasing their local footprint alongside acquirer Duxton Pub Group .
"Real value has been identified in the South Australian hotel market, where recent legislative changes and a stable business environment, less disrupted by COVID, have caught the eye of interstate capital alongside a group of parties tightly held local stakeholders," said John Musca, Managing Director. , JLL Hotels.
With Will Connolly, Vice President, JLL Hotels, concluding, "The sale of the Empire Hotel marks the first in a series of on- and off-market sale announcements in the South African pub landscape, as the capital interstate and intrastate continues to identify value within South Australia due to the growing evolution of its market drivers and new gaming operation legislation."
To request a sales analysis, please contact sales agent Will Connolly Vice President JLL Hotels using the contact details below.