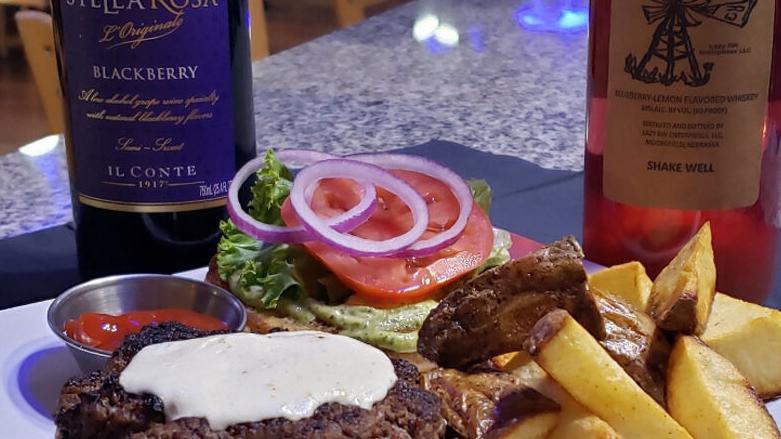 Blue Vine Bistro Opens at Dale Hotel in Downtown Holdrege | Local News
After completing construction and completely renovating the interior, the restaurant opened on September 17th. General Manager Matt Riedman describes Blue Vine's cuisine as American with European undertones. Customers can choose from a variety of starters, pastas, salads, burgers, steaks, specialty sandwiches and seafood.
"We are really trying to have a well balanced selection," said Phil.
One of the most popular dishes on the menu has been Vine Bites, a marinated top sirloin cut into half-ounce chunks that are grilled to order and topped with sliced ​​grape tomatoes, feta cheese, and tzatziki sauce. Fettuccine Alfredo with grilled chicken or sautéed shrimp, gyros, and chicken and bacon ranch paninis were also customer favorites.
Diners who prefer burgers can choose from four burger options, or they can create their own and add their favorite toppings. The steaks are cut by hand in the restaurant and aged in the cooler for up to 35 days. The bistro will offer daily specials for lunch and dinner.
The Blue Vine has created its own cocktails, including a Blue Moscow Mule and a Blueberry Lemonade. Riedman said they would soon be offering wine and spirits flights to customers. The company has a meeting room that will be available for hire and plans to have a catering service in the near future.
Phil wants to offer Nebraska dinner specials where all the items are locally sourced, like shrimp from a Nebraska shrimp farm, Wagyu beef, and Nebraska bison.