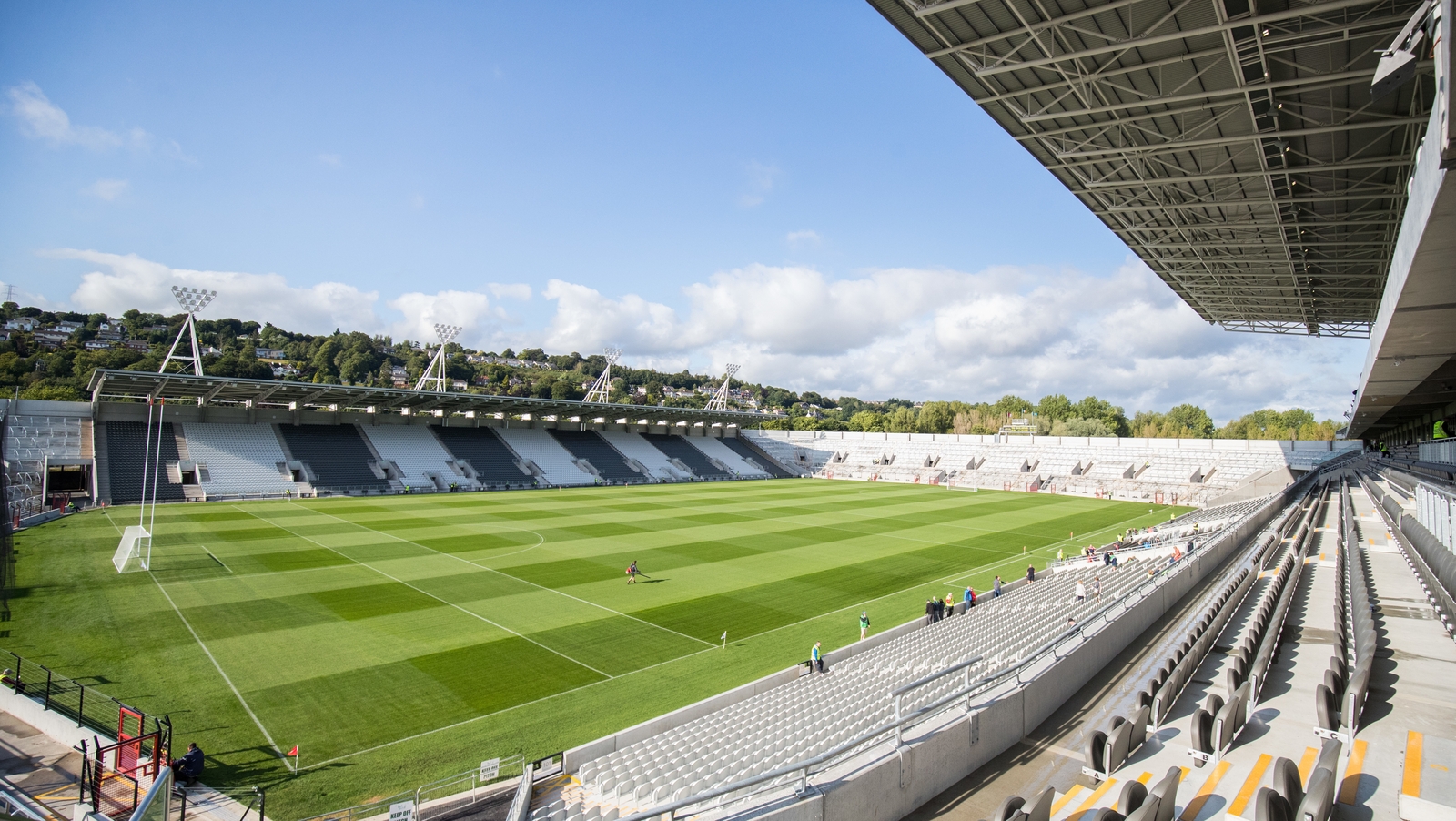 Asylum seekers will be accommodated in Páirc Uí Chaoimh
The Páirc Uí Chaoimh GAA Stadium in Cork is being used as a "temporary measure" to accommodate asylum seekers.
The Integration Ministry said that if the stadium "is not ideal", it is used while waiting for alternative accommodation to be found as soon as possible.
Asylum seekers will be accommodated in large reception halls while local club matches will continue at the site.
Yesterday the Irish Examiner reported that a group of 80 people seeking international protection in Ireland arrived at the stadium on Tuesday and will be accommodated there for the next four weeks.
In a statement, the department confirmed the temporary accommodation arrangement saying "although it is not ideal for arrivals to stay here, this is being used as a temporary measure while the government works to find alternative housing without delay.
"The provider and facility manager are doing everything they can to make people feel comfortable. The state continues to try to find new housing and expand existing housing where possible."
The department said "no displaced people fleeing Ukraine" are being accommodated at the stadium.
GAA Cork secretary Kevin O'Donovan said the use of Páirc Uí Chaoimh had been requested by the Department for Children, Equality, Disability, Integration and Youth as "short-term emergency accommodation for applicants for international protection".
Accommodation and facilities, overseen by a management company, are provided at the stadium's 'Blackrock corner' in a space previously used by the HSE as a Covid-19 vaccination clinic.
The facilities, he said, are being provided on a 'pro bono' hire basis for a period of four weeks from last Tuesday, until next Friday September 23 and Cork GAA 'looks forward to positive engagement. with everyone involved.
Almost 5,000 people have applied for asylum in Ireland in the first five months of 2022. The figures do not include the approximately 44,000 Ukrainian refugees who arrived here after fleeing war in Ukraine.
The director general of NASC, the migrant and refugee rights centre, described the accommodation of asylum seekers in Páirc Uí Chaoimh as a "very worrying development".
"I think it's a very worrying development that the state has had to turn to sporting bodies and community organizations to welcome applicants for international protection and Ukrainian beneficiaries of temporary protection," Fiona Hurley told AFP. RTÉ's Drivetime broadcast.
"We fully understand that the Children's Department has been under enormous pressure for the past six months, but we have to ask ourselves why we are resorting to this type of totally unsuitable accommodation."