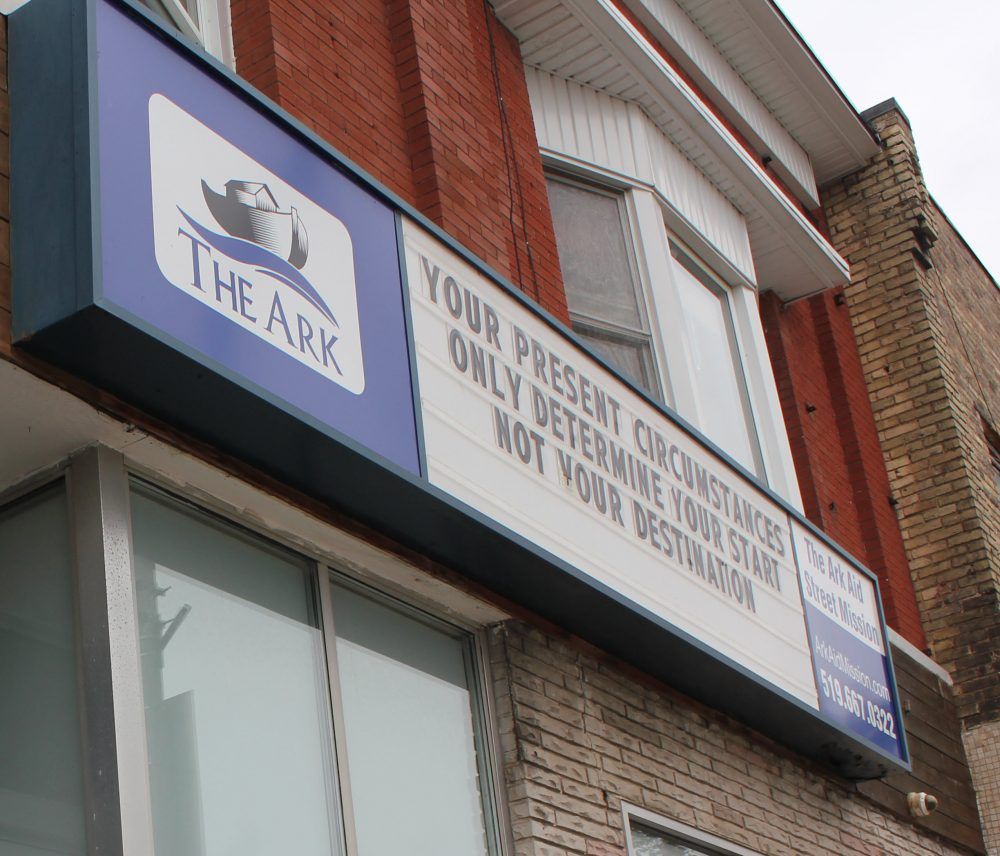 Ark Aid looking for temporary accommodation during year-long renovations
Content of the article
A London agency at the center of the city's response to homelessness is on the hunt for new quarters for a year as renovations begin on its storefront operation.
Content of the article
Ark Aid Street Mission is also seeking donations to help cover part of the $1.4 million cost of renovations to its Dundas Street building that will add dining space and create 12-bedroom transitional housing space. bedrooms.
"What we're looking for is a place to put everything during this renovation and provide services, somewhere in the village or downtown East," said general manager Sarah Campbell.
Fundraising is needed not just for construction, but to help pay for additional staff to support people in the 12 rooms, she added.
Ark Aid offers a range of services and programs for homeless people.
Its building is divided into two areas on the ground floor: a dining room which was closed during the pandemic and an area with kitchen, laundry and showers which remained in operation. The kitchen provided take-out food during the pandemic and supported clients in winter shelters and private apartments.
Content of the article
The floor is used for offices, but much of this space will be converted into transitional living quarters.
Renovations begin on half of the building, allowing the kitchen and shower to continue to function for some time.
But at some point the entire building will be affected during the year-long renovation, which is expected to be completed by March 2023, Campbell said.
Half of the $1.4 million for the renovations comes from the federal government's Reaching Home fund, approved by City Hall, she said.
Renovations begin even as Ark Aid continues to operate City Hall's two winter response shelters: a day shelter at the YMCA Center branch and a 50-bed night shelter at First-St. Andrew's United Church downtown.
Demand for the overnight shelter was so high during the coldest and snowiest nights that Ark Aid had to open its dining hall for around 25 people.
Over the past weekend, with the dining hall closed for renovations, Ark Aid worked with other shelters in the city to find space for more than two dozen people who could not fit into the shelter. of the church, Campbell said.
For more information, visit arkaidmission.com