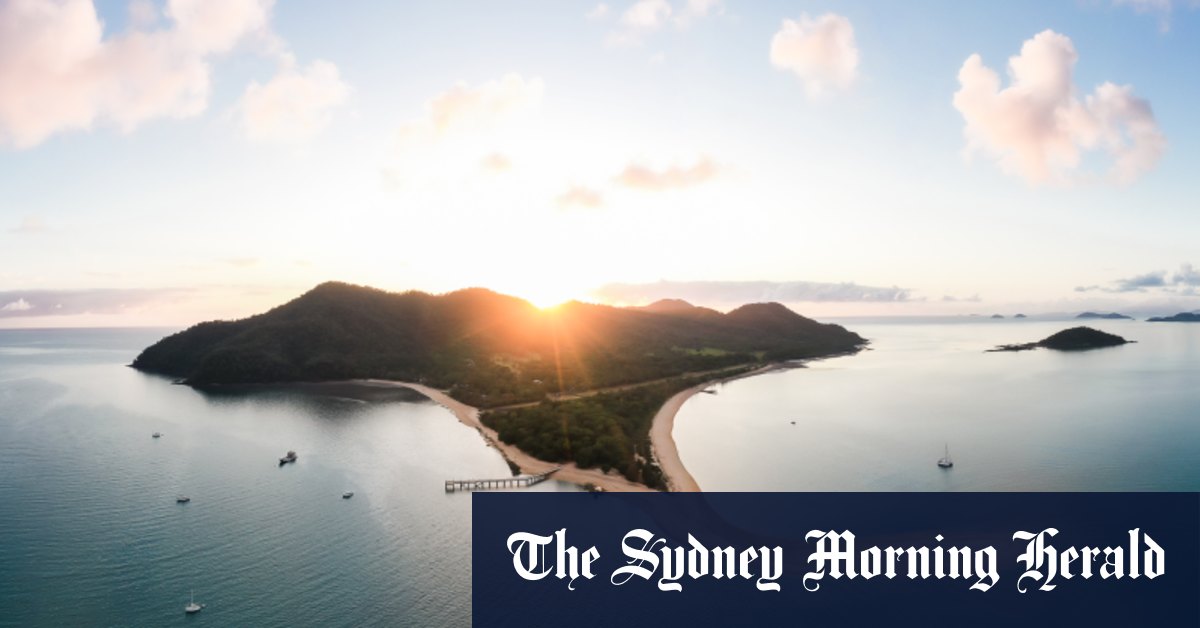 Annie Cannon-Brookes buys Dunk Island for $24 million
Annie Cannon-Brookes, the wife of tech billionaire Mike Cannon-Brookes, has added to her extensive property portfolio with the purchase of Dunk Island in Far North Queensland for $24million with plans to rejuvenate the faded station.
This is the first foray into the Great Barrier Reef region for the Cannon-Brookes' who sit in third place on the AFR Rich List and own a huge range of real estate in New South Wales, including homes in the posh eastern suburbs of Sydney, Pittwater and six significant properties in the Southern Highlands.
Cannon-Brookes, known as the billionaire crusader against fossil fuels, is a co-founder of tech empire Atlassian and also co-owner of the Utah Jazz basketball team.
A spokesperson for Annie Cannon-Brookes said: 'Annie purchased the land with the intention of preserving its natural beauty for years to come.
Dunk Island, a 147 ha property, closed since early 2011 after being hit by Cyclone Yasi, has a 160-room hotel, a 9-hole golf course and a day spa. It is 4 km from Mission Beach near Cairns.
The sale follows the November 2021 purchase by Andrew 'Twiggy' Forrest and his wife Nicola's private investment firm, Tattarang, of Lizard Island on the Great Barrier Reef for $42 million.
In May, booming developer Glenn Piper paid around $10 million for the Hook Island lease in the southern Whitsundays where he plans to open an eco-lodge.
But amid those deals, many other resorts on the island of Queensland lie empty and in dire straits after being hit by bad weather and the global pandemic.
Billionaire Gina Rinehart was reportedly interested in former popular 1980s hotspot Great Keppel Island, also in the Whitsundays, but a deal fell through. The Queensland government is hoping the fortunes of the assets will change as the entire state gears up to host the 2032 Brisbane Olympics.