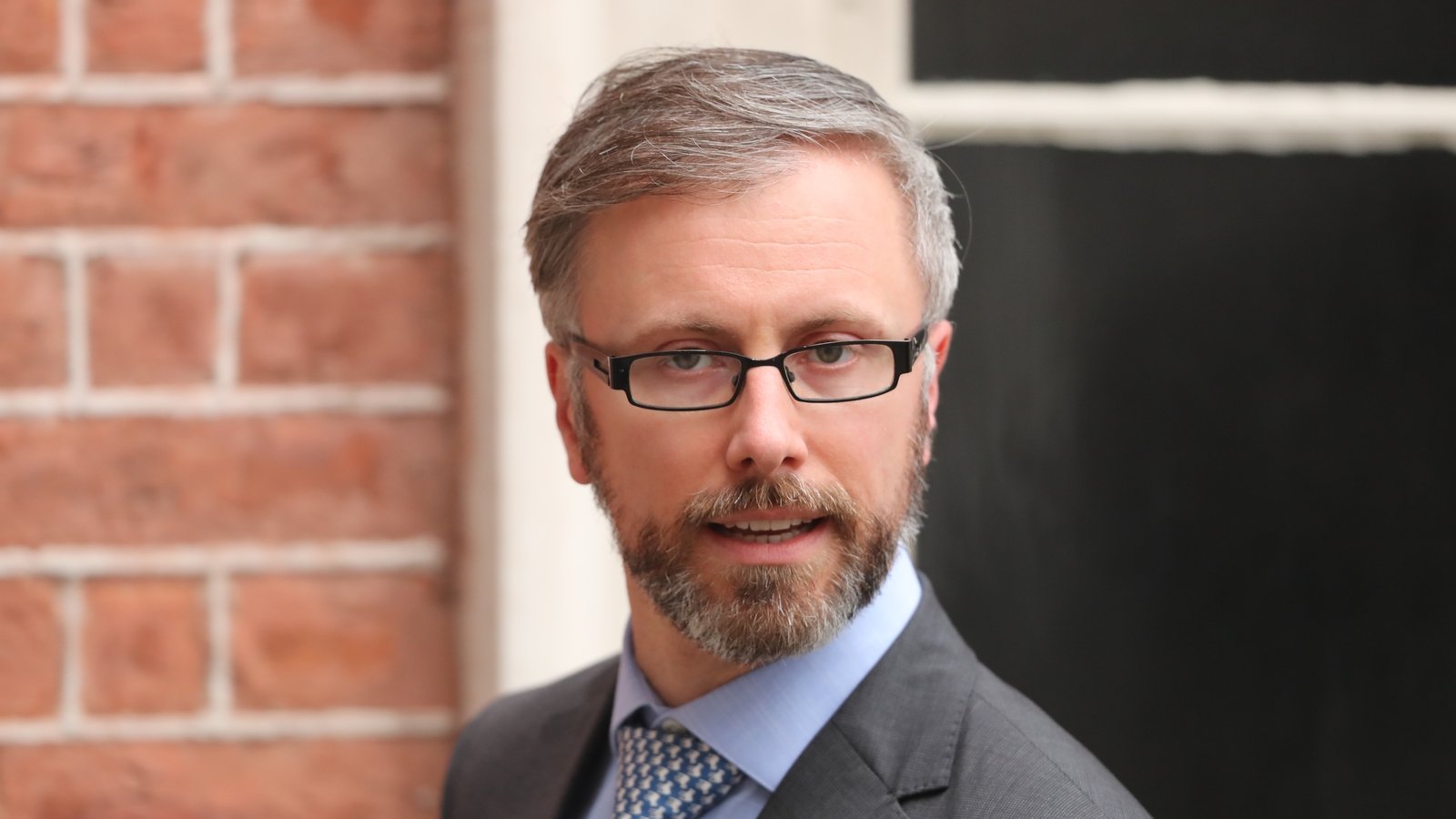 About 130 asylum seekers without accommodation
Some newly arrived asylum seekers spent several nights sleeping on the streets, after being told there was nowhere to go.
The Directorate for Children, Equality, Disability, Integration and Youth has confirmed that since last Thursday around 130 newly arrived asylum seekers have not been able to be accommodated due to the shortage current.
The Irish Refugee Council called it 'unprecedented' and 'represents a real breakdown and failure in responding to people seeking asylum here'.
Minister Roderic O'Gorman said Sport Ireland's Abbotstown campus in Dublin would be open to receive applicants for international protection within the next 24 to 48 hours.
At lunchtime this afternoon, at least 15 international protection seekers were waiting at the reception of the Irish Refugee Council, seeking help after spending at least one night sleeping rough.
"We have never experienced anything like this before," said Irish Refugee Council CEO Nick Henderson.
"Standards for direct provision and emergency accommodation have been falling for several months now, but this represents a further deterioration and it means that someone coming here from war or persecution, coming to Ireland for refuge , is actually homeless on the street," Mr Henderson said. said.
Lucky Khambule, co-founder of the Movement of Asylum Seekers in Ireland (MASI), said he started receiving calls from recently arrived international protection seekers "calling for help" last night.
"It was already late and we tried to look for hostels in the area, but all the hostels were booked. We were ready to pay for them to sleep at least one night somewhere, but it was not possible "said Mr. Khambule.
Mr Khambule said the government was "failing people seeking international protection" and failing to fulfill its "obligation to treat people seeking international protection with dignity and respect".
Under the Reception Conditions Directive, when the "normally available accommodation capacity is temporarily exhausted", the Minister can propose temporary alternatives which "meet the beneficiary's essential needs".
However, the Irish Refugee Council and MASI said international protection seekers have been left without alternative accommodation and the state is failing to meet their basic needs.
RTÉ News spoke to two applicants for international protection who said they were told there was no accommodation available for them.
Both spent several nights sleeping on the streets. One of them said he didn't feel safe.
"Where we sleep outside there's nothing, (no) blankets, we're just standing and sometimes trying to sit down, that's how it is."
"You feel like you're insecure, you're ashamed, everyone stares at you when you're sleeping, asks you what happened to this guy, why is he sleeping outside."
Both men had contacted the Irish Refugee Council asking for help.
When asked where he would be sleeping tonight, the second man replied: "I don't know, I just hope we get help here, but if they can't help we have no choice. , we just go back to the street."
The Department for Children, Equality, Disability, Integration and Youth said it was currently hosting more than 52,000 people, 37,500 people who had fled the war in Ukraine and some 15,000 claimants international protection currently in need of accommodation.
Mr O'Gorman said it was against the backdrop of this "sustained pressure on housing" last Thursday that the stock of housing available to applicants for international protection "reached capacity".
"At that time, we were only able to provide accommodation for vulnerable international protection applicants, women, children and people with disabilities."
"It is not acceptable that people are not being accommodated and that is why we are doing everything we can to be able to once again provide accommodation to absolutely everyone seeking international protection here in Ireland," said Mr. O'Gorman.
Prior to that, the continued lack of cheers has seen Ukrainian refugees and international protection seekers temporarily accommodated at Dublin Airport this summer, people sleeping on chairs and on the floor at Citywest transit centre, Ukrainian refugees being temporarily accommodated in tents at the Gormanston camp. in County Meath, and the current construction of tented accommodation on the grounds of state-owned direct supply centers in Clare, Westmeath and Kerry.
"It remains very difficult to obtain additional accommodation for applicants for international protection, even more so than accommodation for displaced Ukrainians," O'Gorman said.
"My managers are following up on any leads in terms of additional hosting offers and there are a number of sites and a number of offers that we are looking at over the next few weeks which will again provide hosting capacity of international protection," Mr. O'Gorman added.
The Irish Refugee Council has been trying to find accommodation for those who came to its offices today seeking shelter.
He contacted the Dublin Homeless Executive, but Mr Henderson said he was told by Dublin City Council that 'they cannot help and refer people to IPAS (International Protection Accommodation Service) ".
Dublin City Council confirmed to RTÉ News that "asylum seekers are hosted by IPAS, funded by the Department for Children, Equality, Disability, Integration and Youth. Local authorities currently have no role in housing asylum seekers until they are granted residency status."
Mr Henderson said the Irish Refugee Council was "trying to arrange accommodation for the group for one night using its homelessness emergency fund which is now close to depletion due to the increase demand in recent weeks.