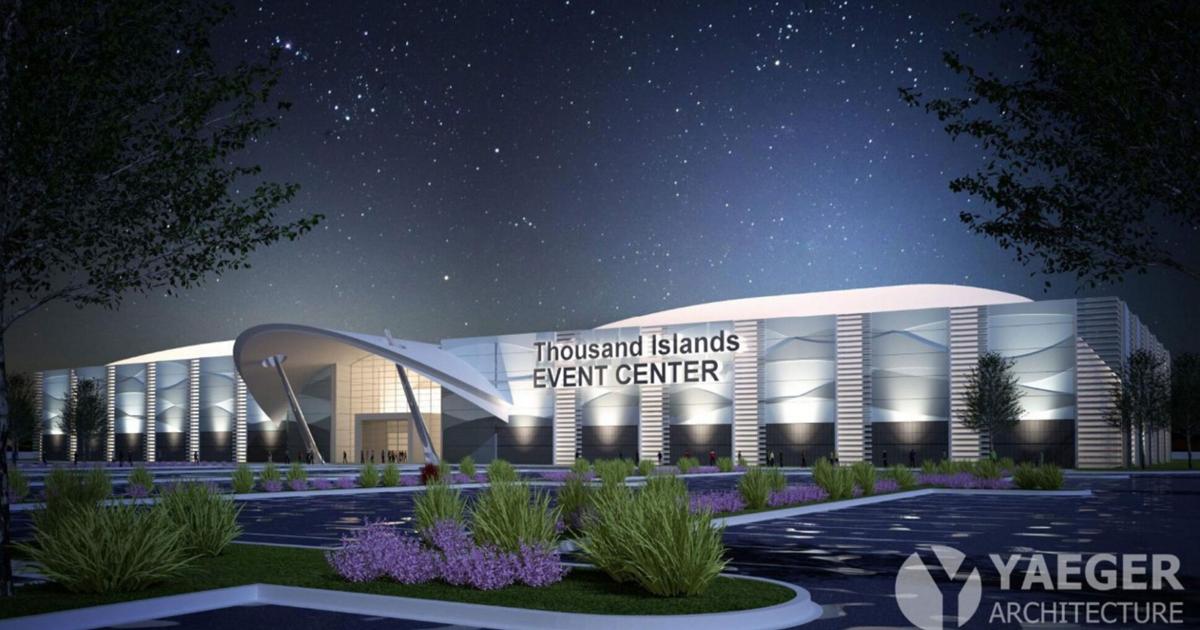 $80 Million Event Center Proposed for City of Watertown | Company
WATERTOWN — After championing the project for 15 years, the efforts of City of Watertown Supervisor Joel R. Bartlett are paying off with a planned $80 million event center on Route 3.
Mr. Bartlett and the Watertown Local Development Corp. work with OVG Facilities, a $10 billion worldwide sports facility developer and operator, a company led by Michael F. Sherman, former head coach and general manager of the Green Bay Packers, and Seahawks Hockey Premier Hockey Club , a hockey club and academy on Cape Cod.
The developers said they are moving forward with the 520,000 square foot mixed-use indoor facility.
The Thousand Islands Event Center will provide state-of-the-art space for a full range of sporting, recreational, entertainment and special events serving the North Country, Thousand Islands and South Ontario, the promoters said.
"It may well finally put us on the map," Mr. Bartlett said.
They are seeking funding of $30 million from the state.
Working with a government affairs consultant who is a former state assemblyman, they are arranging a meeting in the coming weeks with Governor Kathleen C. Hochul to secure state funding.
They are confident that the state will provide financial assistance for the project which they believe will benefit the Thousand Islands tourism industry and the region's economy.
"There will be no local taxpayers' money," Mr Bartlett said.
They are requesting the full $30 million from the state, but have contingency plans if they don't receive the full amount, Bartlett said.
The group plans to open January 1, 2024. They expect the grand opening to be later this summer or early fall.
The facility will be built on land behind the Thousand Islands International Agricultural and Business Park.
Located near the Board of Cooperative Educational Services complex, the land is owned by Watertown Local Development Corp., which will lease it to OVG Facilities and Mike Sherman Sports, or MS2, an athletic organization it operates on Cape Cod.
Funding for the project also includes $15 million in private equity and $35 million in taxable surety. Other funding would come from $5 million in naming rights and a capital campaign.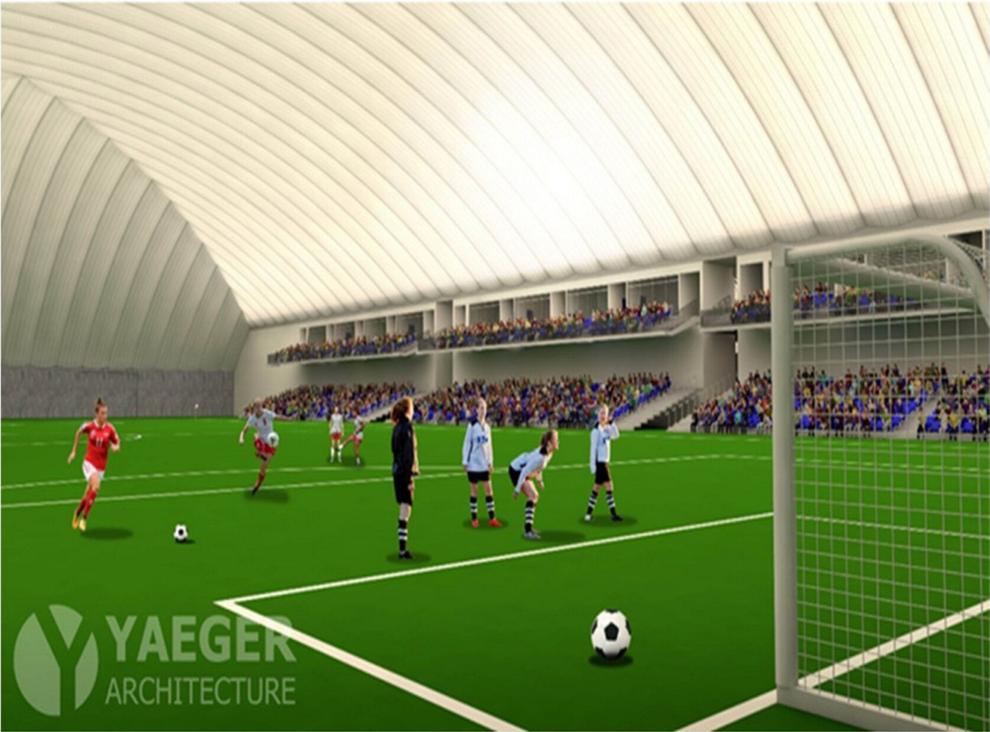 The event center will have two indoor grass courts, eight basketball courts, 16 volleyball courts, a 220-meter inclined indoor track, two National Hockey League quality ice tracks and facilities for wrestling, gymnastics and pitching/batting cages.
Bill E. Collett, president of Mike Sherman Sports Inc., said the event center is modeled after what MS2 did on Cape Cod, though that facility started out smaller and has grown since it was built.
Mr Collett credited Mr Bartlett and the tenacity of the local development corporation for continuing the project for so long.
MS2 was impressed with the data provided by the local group on the project and immediately wanted to get involved, he said.
"It really checked all of our boxes," he said.
The partners point out that there is a need for a facility of this magnitude in the Thousand Islands, calling it an "untapped market."
That's perfect for "an aftermarket sportswear," Mr. Collett said.
The youth sports tournament market is growing with a $19.2 billion market nationwide, Bartlett said.
Describing it as "a premier destination for year-round events," the facility will draw people to the area, and families in the north of the country will no longer have to drive a few hours to get to sports tournaments for their children, the partners said.
They predict the facility will attract 250 event days and 305,884 customers of which 93,554 will need to stay at local hotels.
They also forecast $142.5 million in visitor spending and $20.1 million in additional lodging revenue over five years, with the need for 327 additional hotel rooms in the area.
Parents spend an average of $317 per day on youth sports trips, according to data provided by the developers.
The event center is "ideally located" to serve a primary radius of 60 miles, a secondary market of 90 miles and people up to 120 miles away, the developers say.
The group plans to host college hockey tournaments with all the top teams in the country. The facility will also be used for the adult sports market.
The facility will also include a 9,000-seat venue for sports, concerts, family shows and other live events. It will host congresses, professional and consumer fairs, exhibitions and other events.
The facility will employ 49 people and 220 construction and short-term jobs.
MS2 is working with OVG on six similar projects in sports secondary markets, Mr. Collett said.
Local developer Michael E. Lundy, owner of the agricultural and business park, contributed 30 acres for the project in exchange for a new road for the park.
Mr. Bartlett worked on his dream for years, but the project could not move forward without funding.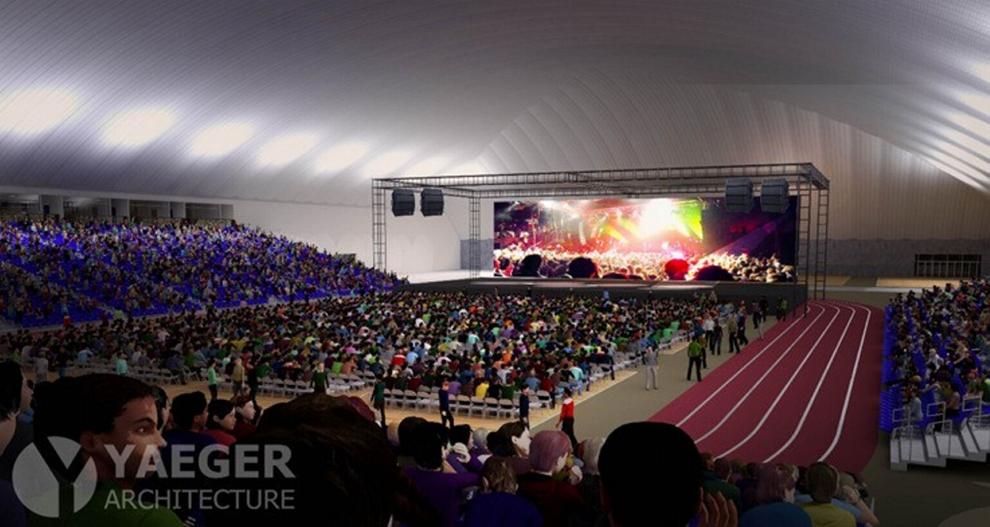 It started on a smaller scale when he first came up with the idea, Bartlett said.
He thanked the Watertown City Council for retaining New York-based consulting firm Venue Strategies four years ago to conduct a feasibility study.
Venue Strategies then produced a report with compelling data to show its economic and tourism impacts.
It was Venue Strategies who brought together MS2 Sports and OVG Facilities – two well-known organizations – on the project.
"It was well worth the effort," Mr. Bartlett said.
The convergence of OVG facilities and Mr. Sherman working on the project and their big names helped the project become a reality, Mr. Bartlett said.
In June 2018, Mr Bartlett said he would be ready in about a month to make an announcement on the project, but then abruptly canceled the announcement. Until recently, it wasn't talked about much publicly.
At one point, the project was billed as a $24 million, 177,000 square foot sports and convention center that could accommodate thousands of spectators.
The three partners are also working with Yaeger Architects, Lenexa, Kansas, on facility design; Arizona Building Systems, St. Louis, Missouri, for engineering; and Upstate Strategic Advisors, Buffalo, on government affairs.